CECE welcomes industrial policy
By Sandy Guthrie18 September 2017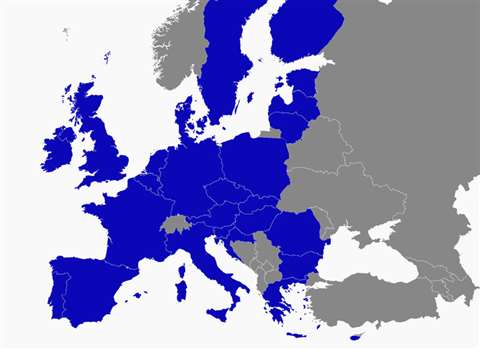 A new European Commission Industrial Policy Strategy is said to be aimed at empowering European industries to continue delivering sustainable growth and jobs, and it was unveiled by Commission President Jean-Claude Juncker following his State of the Union speech.
In his address, Juncker said, "I want to make our industry stronger and more competitive. The new Industrial Policy Strategy we are presenting today will help our industries stay or become the world leader in innovation, digitisation and decarbonisation."
CECE (the Committee for European Construction Equipment) said that as a tangible result of the co-ordinated work of a European industry coalition, this Communication sent a strong signal and created "the proper framework for present and future initiatives supporting the competitiveness of European manufacturing".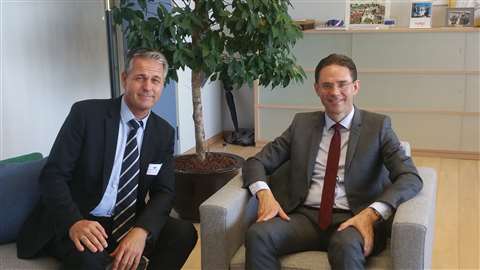 A total of 130 EU manufacturing industry associations signed a joint declaration for an EU industrial strategy, calling on the European Commission to reaffirm its commitment to reaching the target of 20% of GDP (gross domestic product) from industry, with an ambitious and realistic timeline.
It also called for the adoption of an action plan to tackle the challenges that the industrial sectors were facing, in the framework of a communication that would include concrete steps and milestones.
The coalition said it wanted a commitment to implement this action plan in a timely manner and to report regularly on progress.
The signatories included CECE and Cembureau (the European Cement Association).
Fundamental
CECE said that as its president, Bernd Holz, said in the bilateral meeting with Commission vice president Jyrki Katainen, it was fundamental to open this debate and work with a clear blueprint, much like other powerful industrial regions of the world were doing.
Welcoming this strategy and congratulating the Commission for its ability to reconsider its initial reticence to such a document, CECE said it looked forward to working with the partners of the industrial coalition, and with other EU institutions, to find the proper targets and resources to turn this into a success.
The Commission said that with the Industrial Policy Strategy, it brought together all existing and new initiatives into a comprehensive industrial strategy.
Included in the strategy is an initiative to improve the functioning of public procurement in the EU, including a voluntary mechanism to provide clarity and guidance to authorities planning large infrastructure projects.
There is also an extension of the skills agenda to new key industry sectors, such as construction, steel, paper, green technologies and renewable energies, manufacturing and maritime shipping.
Both these initiatives are scheduled for autumn 2017.
FIEC (the European Construction Industry Federation) said that Juncker presented a roadmap for a "more united, stronger and more democratic" Union, although it added that the roadmap did not present much that was new compared to the many on-going initiatives that were already part of the Commission's work programme.
It highlighted, however, the creation of a European Labour Authority by the end of 2018, which would guarantee the adherence to European Union rules on labour mobility, as well as pointing to a new industrial strategy for Europe which would focus on innovation, digitalisation and decarbonisation.
Another highlight, it said, was a new framework for the screening of foreign direct investment in the EU, for example, strategic infrastructure, on public order and security grounds.