Cemex to supply Koralm rail tunnel
By Sarah Ann McCay07 May 2014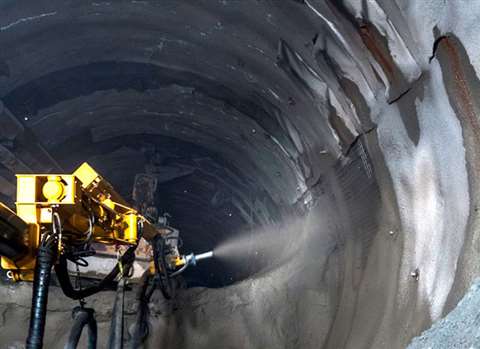 Cemex Austria is to supply 540,000m3 of ready-mix concrete for the construction of the Koralm rail tunnel, the centrepiece of the railway connecting the states of Styria and Carinthia in southern Austria.
The 32.9km tunnel will be Austria's longest railway tunnel, and one of the longest traffic tunnels in the world.
Work has already started with two 9.93m diameter tunnel boring machines now digging the central section of the tunnel at depths of up to 1,250m below ground.
To meet the just-in-time requirements of this massive project, Cemex, together with a supply partner, has installed a mobile ready-mix plant at the tunnel entrance. The plant is said to be capable of delivering all types of concrete and specialty products as needed, and will provide special processes such as filling mortars and sprayed concrete for shotcreted tunnel.
The jobsite will run 24 hours per day, 365 days per year.