Cemex Ventures launches Construction Startup Competition 2023
By Catrin Jones27 April 2023
Cemex Ventures, the corporate venture capital (CVC) and open innovation unit of Cemex, has announced the launch of the Construction Startup Competition 2023. The 7th edition of the competition will include notable leaders such as Black & Veatch, Dysruptek by Haskell, Ferrovial, Hilti, VINCI Group's Leonard, NOVA by Saint-Gobain, Trimble and Trimble Ventures, and Zacua Ventures.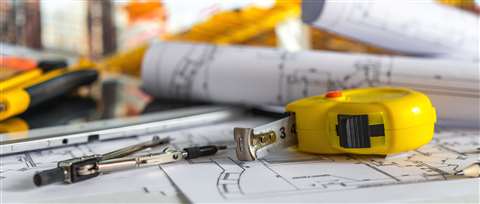 The international competition is inclusive and aims to encourage collaboration and promote the most promising startup technologies and business models in the construction sector. The competition partners are seeking solutions that can improve the sustainability, productivity, agility, and innovation of the construction industry.
"The Construction Startup Competition is a mechanism for startups to bring their solutions to a global stage and benefit from the relationships formed with the corporate partners and other outstanding startups," said Gonzalo Galindo, Head of Cemex Ventures.
"Every year the Construction Startup Competition attracts new startups and industry leading corporates, so it's no surprise that the Competition counts on a network of more than 3000 startups, some of which have gone on to become unicorns."
The benefits of participating in the competition include opportunities for networking, access to capital, piloting, and the chance to pitch to prominent industry investors.
Applications for the competition will close on July 2, 2023, following which the hosting partners will select the winners who will be invited to the final stage, Pitch Day, scheduled for November 2023. The chosen entrepreneurs will have the opportunity to showcase their solutions to the competition's jurors, as well as companies and investors from the construction and technology industry at Trimble's Dimensions User Conference.
The Construction Startup Competition 2023 challenges startups to "Join the Builders of the Future Now" by applying at www.cemexventures.com/constructionstartupcompetition