Challenges for Bulgarian residential construction
By Sandy Guthrie21 August 2018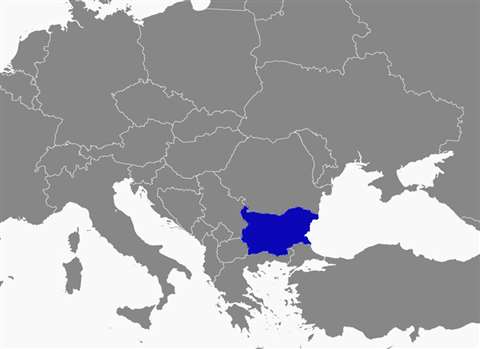 A rise in profit margin is said to be increasingly attracting investors to the Bulgarian residential construction sector, as increases in employment and income, combined with low interest rates on both deposits and housing loans, are pushing residential construction and the property market upwards.
A report from EPI (Economic Policy Institute), however, said that ageing multi-family buildings and a growing number of uninhabited properties remained as major challenges ahead for the housing stock in the country.
EPI is the Bulgarian member of EECFA (Eastern European Construction Forecasting Association) – the forecasting association conducting research on the construction markets of eight Eastern European countries.
Yasen Georgiev and Dragomir Belchev at EPI reported that residential construction and the real estate market in Bulgaria continued to be a focus for investors and developers. They said the turning point was in 2016 when the sector registered growth of 31.1%, and they added that it was expected to increase in double-digit terms in the period up to 2019.
These developments were said to have had a direct correlation with improved living conditions, as in 2017 Bulgarian GDP grew by 3.6%. Georgiev and Belchev added that according to European Commission forecasts, there were no signs for pessimism as they suggested further growth of 3.8% in 2018 and 3.7% in 2019.
The economic development is accompanied by low rates of unemployment and an increase in disposable income. The report's authors said that major cities in Bulgaria such as Sofia, Plovdiv, Varna and Burgas were becoming more and more attractive, which was leading to a concentration of the population, creating a strong demand in the residential sector.
Consumer preferences were also said to be changing in favour of quality properties –larger ones and in better locations – that were lacking in the market.
At the moment, supply is still said to be lagging behind, unable to catch up with demand. In the first half of 2018, completed residential newbuilds were 9.1% more than in the same period in 2017. In terms of dwellings, there was a drop of 10.3%, which was said to be proof of the completion of bigger-scale projects.
As a result, more than 50% of the deals are currently being made while dwellings are still under construction.
Trying to catch up
The report said that data on the residential properties started showed that investors were trying to catch up. In the first two quarters of 2018, compared to the same period in 2017, the number of residential buildings was slightly less at -3.6%, while the number of dwellings grew by 46%.
The same trend was observed by EPI in issued building permits, as almost the same number of permitted buildings resulted in 33% more permitted dwellings.
It said the increased activity in the real estate market was boosted by low deposit interest rates and similarly low rates on mortgages, which by the end of June 2018 reached a historic low of 3.4%.
Georgiev and Belchev said, "It is hard to imagine a further drop, since experts suggest that the European Central Bank is planning to increase its interest rates, which surely will lead to a slight rise."
Since 2012, they added, the volume of new housing loans had almost tripled. In a recent statement, the Bulgarian National Bank was reported to consider that there was no risk for the financial system, although it urged banks to be more careful in the evaluation of real estate prices.
Georgiev and Belchev said that according to the National Statistical Institute, strong demand had pushed prices up by 8.7% in 2017 and another 7.1% in the first quarter of 2018 compared to a year earlier.
"Interestingly, the growth is generated by the transaction of existing dwellings, which are more affordable in general."
However, they said that housing stock in Bulgaria was facing some big challenges in the next few years.
"To address them properly, the Ministry of Regional Development & Public Works is currently developing a National Housing Strategy 2018 to 2030.
"One of the major problems is that over 75% of apartments in the country are located in more than 30-year-old buildings. Additionally, World Bank research shows that the number of uninhabited housing – 30% even in the capital city of Sofia – is steadily increasing."
The researchers found that a lack of maintenance was leading to a rapid deterioration of their condition. Also, unoccupied properties located in multi-family buildings were considered to be hampering the implementation of governmental programmes for energy efficiency, and the renovation of the large number of prefabricated concrete buildings.
Other goals of the strategy were described as being to provide affordable housing, especially for vulnerable groups, and to overcome the large deficit of social housing.
However, the report added, it was yet to be seen what kind of measures would be implemented to achieve the strategy's targets.