Challenging quarter for Alimak
By Euan Youdale21 August 2018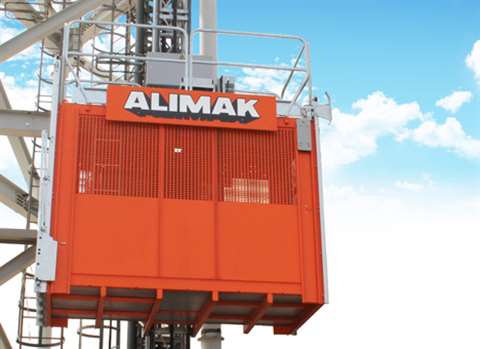 Alimak Group revenue dropped 7% to SEK 1.1 billion in the second quarter of its 2018 financial year, compared to the same period in 2017.
Over the half year, however, order intake increased by 8% to MSEK 2.3 billion, with an organic decrease of 3%, with revenue increasing by 5% to MSEK 2.1 billion and an organic decrease of 5%.
Adjusted EBITA for the quarter was down to SEK149 million, from SEK173 million in the same period in 2017, with the margin reducing from 14.5% in the second quarter of 2017 to 13.4%. Net profit broke event at SEK 79 million, with same figure posted on 2017.
Tormod Gunleiksrud, president & CEO, said with two exceptions, the second quarter of 2018 was a solid quarter for Alimak Group.
the Construction Equipment segment faced the hardest comparables to last year, said the company, showing an organic decrease in revenue of 30%. "The previously reported bankruptcies of some Chinese competitors have not resulted in any major market improvements in China and we continue to take a very cautious approach to this market."
The Industrial Equipment is still facing challenges.The project delays and technical issues in BMU (building maintenance unit) projects identified in the first quarter are being addressed with a focus on improving project and contract management. Due to project lead times this will have an effect on the result for the business area in the coming two quarters.
"Revenue remained low for the Oil & Gas and General Industry segments following relatively low order intake in previous quarters," said Gunleiksrud, "I am very pleased with the Wind business which delivered increased orders and better profitability compared to the first half of 2017."
After Sales performed well in the quarter, with renewed interest from markets that have previously been more stagnant. Orders from customers within Oil & Gas and BMU increased, as did orders for refurbishments. Rental continued to perform well and delivered a strong quarter on order intake, revenue and profitability.
Gunleiksrud, added, "Construction Equipment, After Sales and Rental delivered solid numbers across the board and volumes are picking up within Industrial Equipment. However, the profit level of this business area is too low. The challenges within the BMU project business have led to lower earnings and are contributing to negative cash flow in the quarter."