Changing Horizon
By Helen Wright04 February 2015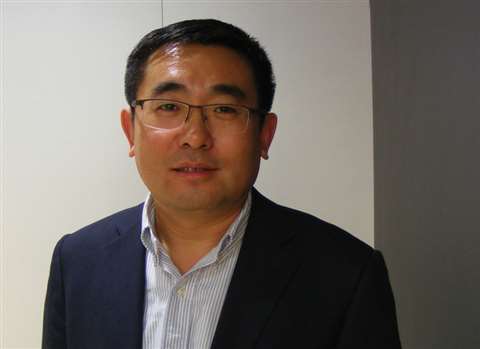 It is revealing that a company established only four years ago can lay claim to having the largest fleet of aerial platforms in China – 1400 units at the time of writing.

That is even more surprising when you consider that Horizon Equipment began in 2011 not as an access player but by renting out road building equipment, to which it then added shoring products such as hydraulic struts. It was in 2012 that the first aerial lift was added to the fleet. Since then, Horizon has also entered the power generation and industrial forklift rental market.

According to Chunyu Zhang, Horizon's general manager, there are only five access fleets of more than 500 units in China. Even so, around 80% of active AWPs in the country are in the hands of rental companies, he says, most of which are small, local outfits with few machines.

Horizon's move into rental in 2011 came as a result of the experience of its parent company, Far East Horizon, in the financial leasing market. Far East Horizon's clients included construction companies which were using leases to acquire equipment.

It was a relatively short step from that to establishing an equipment rental business, initially focussing on the road building and shoring products that its clients were using, but then adding access equipment.

"We could see that companies have made [good returns] in the well developed markets so that's why we entered the AWP sector," says Mr Chunyu, who worked with Far East Horizon for eight years before assuming his leadership role at Horizon. Mr Chunyu spoke though a Horizon company translator.

Now with 13 branches across China, the total fleet comprises 1700 units – the 1400 aerials, 200 asphalt pavers and compaction machines, and the balance in generators and forklifts.

Of the access equipment in its fleet, 80% is made up of scissors, with the majority of the rest being booms. Horizon chooses to invest in JLG and Genie machines, with the majority - 1150 of them - coming from Genie. It has about 50 JLG units, all of which are booms. The fleet includes one each of the two biggest booms in the world: the 180 ft (55 m) Genie SX-180 and the 185 ft (56 m) 1850SJ from JLG. Vertical masts and spiders are the likely next addition to its fleet.


Research


Horizon's launch followed more two years' research into international rental markets, including visits to Singapore, Japan, Hong Kong, Germany and, specifically, United Rentals in the US.

With this research in mind, Horizon concluded that it was the right time for China. "First, China has been developing rental for more than 20 years, so it now understands the concept of rental. Second, the use of these types of machines is growing as people use more-and-more equipment rather than human labour, and third, China is attaching great importance to safety on worksites and it leads to people using AWPs rather than scaffolding." An additional factor, says Mr Chunyu, is China's growing prosperity; "We are rich people now."

He adds that there is "positive influence" from outside the country that is helping to develop safety. For example, Western contractors insist on certain types of equipment being used on their worksites in China, such as on the Disneyland Shanghai project now under construction. "And there are similar foreign funded projects that have been around and have influenced the way we do work."

The company is making the most of China's transition by growing other parts of its business too, notably its paving equipment fleet. "The Chinese road building equipment rental industry is in good shape after years of development; however, most of the rental companies are small. So we want to be the bigger one with strong industrial influence."

The sector is not without its challenges, however, with tough competition and low pricing affecting it for the last couple of years. "But, from a long-term view, the market is still promising. We will expand our paving equipment fleet step-by-step, and we aspire to build our own brand as a rental company which leads the market in China."


Rental


The company is always on the look-out for additional rental segments, although Mr Chunyu intends to keep an eye on product trends and customer demand before making any new investments.

As previously mentioned, around 80% of access equipment in the country is owned by rental companies. According to Mr Chunyu end users are found in the shipyard and construction industries - the former being the first customer of AWPs in China.

"With the development of rental companies, more construction companies will prefer to rent rather than to purchase. The mind-set of people is changing and now more people prefer to rent." There is a long-held belief in China that states that ownership of goods is preferable to leasing or renting, but the recent slowdown in China's economy is having a positive impact on attitudes; "when people look at their accounts they would prefer to rent than buy."

So, how will this translate into growth? "It's difficult to say, but some people think there will be 50000 to 60000 AWPs in China in the next three years." This could lead to a total fleet of 500000 units in China by the time it reaches maturity, although Mr Chunyu points out this is based on an estimate by a major manufacturer.

The truth is, it is difficult to make an accurate estimate, particularly when it comes to putting a timescale on reaching the stage of full development. "The economy here is so changeable – fast then slow – it's difficult to say."
He adds, "We will not see explosive growth in the market because as it develops, the equipment volume may not increase at such a fast speed due to greater competition and lower rates of return."


Operator challenge


Challenges also lie in finding operators. "They are subject to intensive workloads and harsh working environments," says Mr Chunyu, "As the population structure changes in China, young people become reluctant to engage in this profession."

He says Horizon is leading the way in terms of improving working conditions, and feels effective operator training is important. "We have perfected a system of training and evaluation. Operators can carry out work only after professional training and being approved through evaluation."

The company is also applying for IPAF membership, "and we are looking forward to further cooperation with the organisation."

Mr Chunyu puts a value of CNY1.2 billion (€164 million) on Horizon's fleet and believes there will be 30% to 40% fleet growth in the future, purely because the AWP market in China is on a greater growth trajectory than its other products, which are already well established in China.

Horizon's annual revenue is about CNY300 million to CNY400 million (€40 - €55 million), and grew by 50% growth last year. "We will certainly grow in the future but it will perhaps be 40% next year [2015] and 30% the year after that."

"It's natural for us to grow at a fast rate because we are a young company that has just invested in lots equipment, but this will slow down.

"Maybe the market does not need that much immediate demand from rental, but sure there is a demand in rental in general and perhaps it's about 30% up a year from now on."

The company's new big booms will exploit some of those rental opportunities, among them a major bridge project in central China and an export centre in central Shanghai.


Investments


Expanding on the company's purchasing policy, Mr Chunyu says they have not yet invested in platforms produced by Chinese manufacturers, preferring to use established Western suppliers until the local product is more proven.

"However, we have heard from certain parts of the market that they are okay to use, but we have not tried them. And this is from a short-term prospective; I think they will have the chance to prove themselves, and the construction market is so huge in China that some of those construction companies will choose to invest in them. Also small scale rental companies with less cash will invest in them"

Summing up general rental Mr Chunyu says China holds great promise. "From a long-term view, the general rental industry in China has a broad potential due to the fast economic development and the rising awareness in safety. From a short-term view, the wider economic situation and the huge influx of construction equipment [before 2012 as a result of the massive Chinese stimulus programme] have hindered development."

The economic slowdown has impacted the construction market, and this is leading Horizon to prioritise its capital investment in aerials, power generators and industrial forklifts – products that lend themselves to non-construction sectors that are less impacted by the slowdown. Even so, it will continue to invest in the road building and shoring fleets as well.

In fact, Horizon's investment in its five different product groups is also providing some kind of protection by diversifying its customer base: Mr Chunyu says that few of its customers rent more than one of its product categories.

Diversified customer base and an increased focus on non-construction markets: that's a formula that many rental companies in the West would recognise. China's rental sector may be young, but it is accelerating through the growth phases.


This is an interview from the January/February issue of IRN. For the full feature, including extra images and box stories, please subscribe to the magazine: http://www.khl.com/subscriptions