China's construction investment in Latin America
By Andy Brown18 November 2019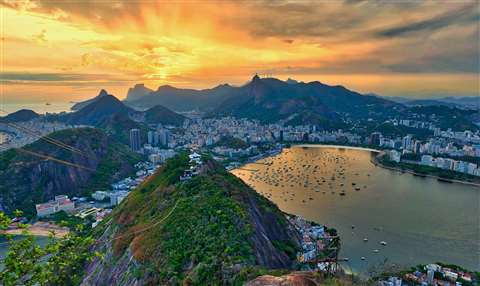 China's infrastructure involvement in Latin America is not slowing down, with the region home to 59 large-scale infrastructure projects, in which Chinese contractors are at least partially involved, with a value of US$86 billion.
The information, supplied by GlobalData, shows that Chinese investment in Latin America remains at a high level. The report speculates that one of the reasons for this is due to several Latin American countries becoming more involved in the Belt and Road Initiative (BRI).
Dariana Tani, economist at GlobalData, said, "With diplomatic and economic relations between Latin America and the US more uncertain than ever, many governments across the region see Chinese infrastructure investment as a great alternative to existing traditional financing, in particular, because it does not require the arduous social and time-consuming environmental procedures that usually accompany the World Bank and the Inter-American Development Bank projects.
"Also, with the recent incorporation of several Latin American countries into the BRI, China's influence in the region is further strengthening."
Major corruption scandals in the region have also created opportunities for Chinese contractors, including taking over construction contracts originally awarded to firms implicated in scandals, such as Odebrecht, a Brazilian construction company. However, China's increased involvement in infrastructure projects in Latin America has not come without problems.
Tani added, "Local backlash against the lack of adequate environmental assessments and labour concerns are some of the main challenges facing Chinese-funded infrastructure projects in the region. For instance, China's reluctance to require reasonable standards for its BRI-related projects and loans has encouraged more corruption and debt in the region, as well as led local governments to pursue economically and environmentally unsustainable or non-viable projects."
The President of Brazil, Jair Bolsonaro, has complained that China is 'buying up' Brazil. However, his administration has recently announced that it wants more Chinese investment in infrastructure projects providing that investors generate local jobs and abide by the country's rules.