Chinese equipment market on the rise
By Mike Hayes23 November 2016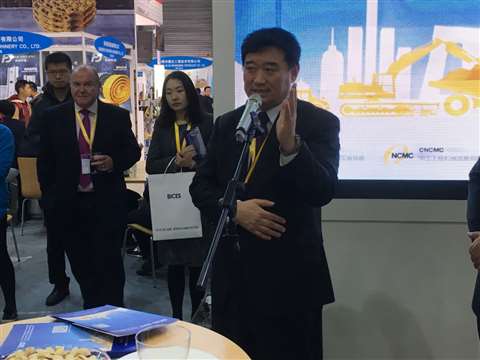 The Chinese construction machinery market is "on the up", according to the CCMA (Chinese Construction Machinery Association).
Mr Su Zrmeng, deputy secretary general for the CCMA, was speaking about the upcoming BICES 2017 exhibition, and revealed the rise in the Chinese construction equipment market was creating a buzz, ahead of next years show.
He said that the market had been down in recent years, but was rising once more, and expected the rise to continue beyond this year.
He said the market had risen 6.63% between January and September this year, while sales of excavators had risen some 71.4% in September, as well as October. He added that the CCMA expected the rise to continue at a similar rate over the next six months.
He said that environmentally friendly features were being innovated, making China feel more comfortable about its future.
The 14th Beijing Construction Machinery Exhibition and Seminar - which is organised by the CCMA - takes places from 20 to 23 September, 2017.