City Lifting buys Kato city trio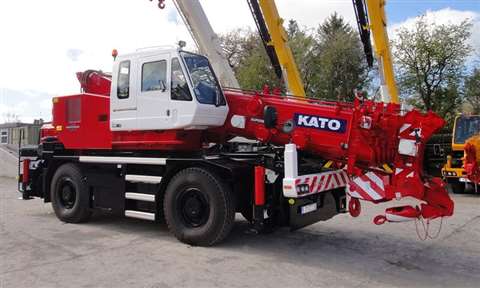 UK crane rental company City Lifting has added two new 13 tonne and one 35 tonne capacity Kato city cranes. The City fleet includes more than 60 mobile and 110 tower cranes.
Trevor Jepson, City Lifting proprietor, commented, "We are pleased to add the famous Kato brand into our fleet and we believe these new cranes will offer our customers many unique capabilities not available from other manufacturers."
The short tail swing concept on these cranes allows operation in limited space and fly jibs that can be installed without tools is another welcome feature, Jepson said.
City bought the cranes from distributor Rivertek Services in Ireland.