Clash of the New York titans
By Mike Hayes12 September 2017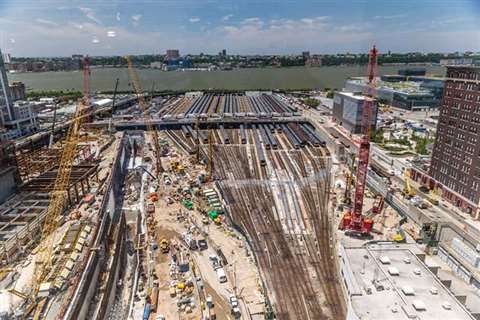 A real threat to the successful completion of New York's Gateway Tunnel project has emerged in the shape of the co-located Hudson Yards redevelopment.
The Hudson Yards project comprises tower blocks, which will rise from a platform to be built above the rail yard to the east of the Hudson river.
The Hudson Gateway project – part of the bigger Gateway Program, which aims to expand and renovate the rail line between Newark, New Jersey and New York City – is set to pass directly beneath the Hudson Yards development, connecting with Penn Station further west.
Engineers working on the two projects have stated that construction of the western part of the Hudson Yards platform must be synced with the Gateway Tunnel's construction beneath.
The tunnel will have 2.7m-thick concrete walls to support it from the weight of the development above, but the pylons for the Hudson Yards deck need to be built in conjunction with the tunnel's route.
Unfortunately, while Related Companies – the firm primarily responsible for the development of Hudson Yards – is set to deck the western half of the megaproject next year, funding has yet to be secured for the relevant section of the tunnel project.
In the worst case scenario, if funds are not forthcoming for Gateway, there is a chance the entire tunnel project could become obsolete, as the Hudson Yards development moves ahead.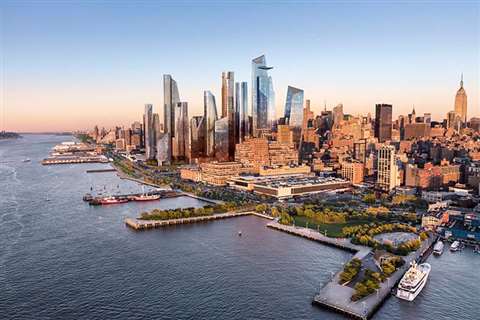 As it stands, the Gateway Tunnel is dependent on the speedy delivery of federal funding, and it is unclear if and when the Trump administration will be forthcoming with the US$440 million currently required.
John Porcari, the interim head of Gateway Development Corp, expressed confidence the money would be found, but said, "There are no easy ways to fund it, but there are ongoing discussions right now."