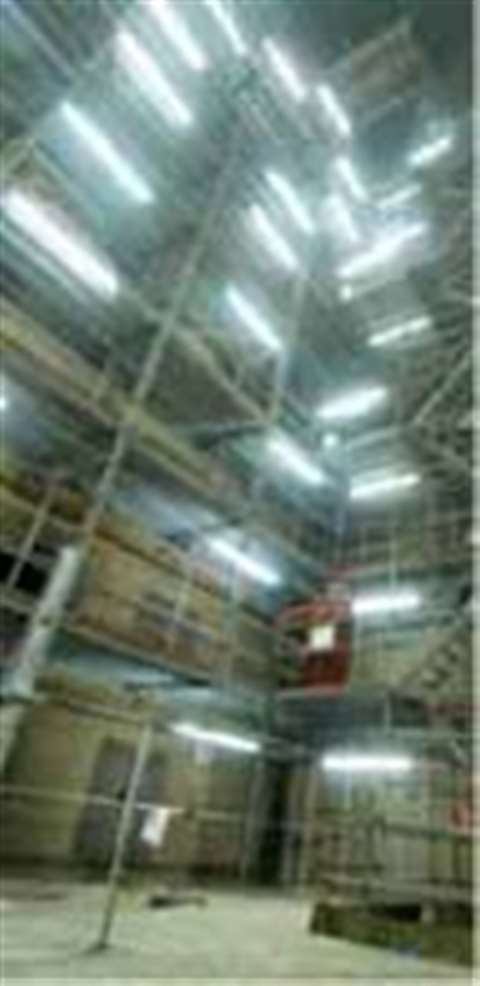 Industrial services contractor Deborah Services Ltd is using Layher system scaffolding to inspect and maintain pressure components in boiler units at the Drax coal-fired power station in Selby, North Yorkshire. The units are the largest of their type in western Europe, says Layher.
Saffolding provides access throughout the throat, main chamber and upper pendant areas of the boilers to enable non-destructive testing blasting of the side walls. Erected in six days, it "...incorporates a crash deck built from a scaffold on the boiler floor, ten independent lifts up to a height of 22 m, a further crash deck and an additional ten lifts to the full height of the chamber," said Chris Foulkes, senior operations manager at Deborah, which is based near Peterborough, Cambridgeshire.
"Each lift was fully fitted with steel decking with Layher staircases used throughout to provide safe multi-personnel access," Mr Foulkes continued. "We believe this is the first time the stair systems have been specified in the UK for this type of application."
The six boiler units at Drax undergo the service over a six-year period. Deborah re-worked two units in 2007 and began on a third – unit 5 – this month. It has dedicated the set of scaffolding it uses for the work and stores it on site at Drax.