CM Labs releases Vortex Edge simulator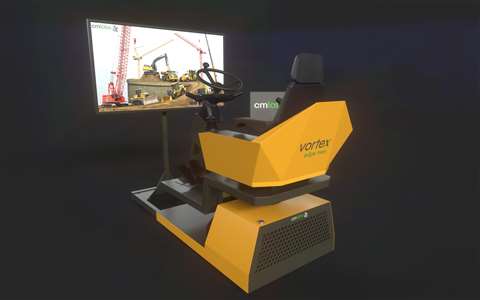 CM Labs Simulations recently launched its latest simulator technology, the Vortex Edge Max.
The system was developed as an entry-level tool, to help relatively inexperienced operators develop transferable skills on both lifting and earthmoving equipment.
CM Labs said the professional-grade simulator is embedded with the company's Smart Training Technology, which "replicates the motion and feel of real construction equipment".
For both contractors and training bodies, the Vortex Edge Max can be pre-loaded with training packs for lifting equipment and earthmoving training packs, with guided learning exercises, allowing trainees to advance at their own pace and without constant supervision.
The simulator can, however, be paired with an operator station for instructor-led sessions, or with other Vortex machines.