Coates targets real-time online pricing
By Murray Pollok22 August 2019
Coates Hire aims to introduce real-time pricing and product availability information for customers on its website during its current financial year.
Ryan Stokes, CEO of Coates' owner, Seven Group, said at the group's year end results presentation that "The focus is to continue improving the customer experience, including the planned rollout of online hiring and real-time pricing in FY20, and to optimise the fleet composition for current and future opportunities." Coates Hire's current financial year runs to 30 June, 2020.
At the same time Seven Group announced that its COO, Murray Vitlich, has taken on the role of interim CEO of Coates following the retirement of Jeff Fraser at the end of July. Fraser spent three years as CEO after joining the business in 2015 as CFO. Vitlich knows Coates well, having served on its board for two years.
The digital aims were revealed as Coates reported a 2% decrease in annual revenues to A$957 million for the year to 30 June 2019, with profits before interest and tax (EBIT) up 7% to A$184 million.
The fall in revenue reflected project delays and a "marked slowdown" in Queensland during the year, and the absence of the boost given by the Commonwealth Games in the previous year.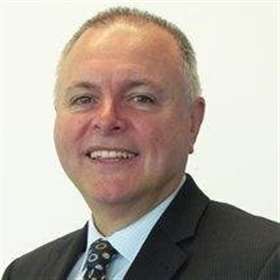 Coates said the medium term outlook for Queensland remained positive because of the need for infrastructure investment in the state. It said New South Wales and Victoria remained on a stable trajectory, with growth in Western Australia providing opportunities for the business.
Stokes said in the investor presentation; "Coates delivered earnings growth despite a relatively stable revenue base. Its diversified end markets and limited exposure to the residential construction market has helped insulate against the trends recently seen in the wider construction and building materials sector.
"The growing pipeline of infrastructure projects will continue to create opportunities over the medium to long term."
Seven Group also owns WesTrac, a major Caterpillar dealer in Australia. Seven Group reported that WesTrac has a team of 90 machine control and technicians to support the growing demand for autonomous technology and conversion.
For example, WesTrac and Cat are working with customer Rio Tinto on a 'Mine of the future' project at Koodaideri. The fleet being supplied by WesTrac will include autonomous 793F mining trucks as well as hydraulic excavators, dozers, graders and other ancillary equipment.
WesTrac's revenues for the year were up 24% to A$3.04 billion, with product support – the majority of its business – up 19%. Sales of new equipment rose by 38%, driven by increases in both mining and construction equipment.