Collaboration and World Demolition Award 2018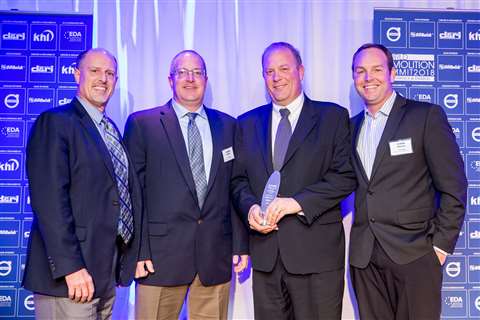 Winner
Kiewit/Manson and others
Country
USA
Project
San Francisco to Oakland Bay Bridge East Span Removal
Also shortlisted
Ginlee Construction (Singapore);
McMahon Services (Australia);
Priestly Demolition (Canada)
Judges said
Collaboration: "The winner fully demonstrated how collaboration can improve performance, particularly on complex projects such as this"
World Demolition Award: "To deliver a project 12 months early and generate a saving of $20 million is truly a world class project and testament to the foresight and collaborative approach"
Summary
Collaboration is one of the toughest categories to win. Apart from the obvious competitive element of going up against high quality shortlisted entries from other contractors, there is the question achieving the correct balance in the entry itself. Without the demonstrable multi-agency co-operation that the award criteria specify, winning is almost impossible. On the other hand, having too many people involved risks the project failing on cost effectiveness, timeliness of conclusion and ultimately customer satisfaction.
From the off, however, Kiewit/Manson's joint venture – along with the other companies involved namely California Department of Transportation (Caltrans, the client), Bluegrass Concrete Cutting, Concrete Drilling and Blasting, Silverado Contractors, Environmental Science Associates (ESA) and Ventura Consulting Group – embraced the concept. The result was its second Collaboration Award win in three years as it built on the experience of a successful entry in Miami in 2016. That too was for part of the San Francisco to Oakland Bay Bridge project, awarded in April of that year; Caltrans, ESA and Ventura were involved on both occasions as the contract was completed a full year early just before Christmas 2017.
But to back up this year's win with the overall World Demolition Award – the "best of the best" in the opinion of the nine-strong international panel of judges was something that Kiewit/Manson even by its own admission had not contemplated.
In addition, the project was recordable injury-free, protected all local wildlife species and achieved a 100% recycling/reuse rate on 31,650 cu m (1.1 million cu ft) of reinforced concrete. Congratulations to Kiewit/Manson. The end of the night belonged to the companyand its partners – the back story follows.