Collaboration in Demolition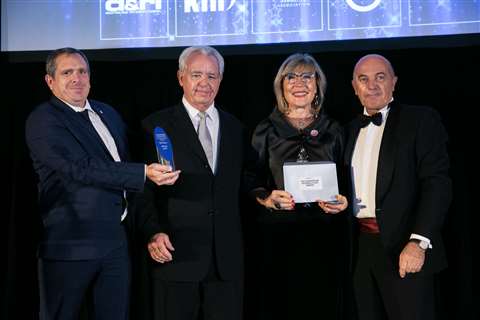 Winner
Cardem, Despe, Vinci
Country France/Italy
Project Gare de Lyon
Also shortlisted
C&D Demolition Consultants (United Kingdom)
Coleman Group (United Kingdom)
Erith Contractors (United Kingdom)
Summary
Collaboration is a special category that tests not just the expertise of demolition contractors but their interaction with other parties involved in the project.
For their successful entry, Cardem, Despe and others shared their expertise across two countries to achieve an excellent result.
The project is managed by a joint venture of Vinci-Cardem-Despe, where Vinci is the contractor for reconstruction, Despe is the demolition specialist and Cardem has taken care of logistics and management of debris.
Despe was assigned to the demolition of the entrance hall of Lyon Station (Gare de Lion) consisting of two rectangular buildings (17.5 x 19 m, or 55 x 64 ft), 26 m (85 ft) in height. These were made entirely of reinforced concrete with a support structure with four reinforced concrete pillars and a reinforced concrete reticular structure that forms the roof and the suspension element of the internal mezzanine floors.
The high-speed railway line passes at 3 m (10 ft) from the buildings to be demolished and the station whose entrance had to remain partially accessible during the Due to the presence of the railway line, the demolition had to exclude the presence of operating machines or temporary works.
The Cut & Drop system was used for the first time in Europe. Operating on the base of the building alone made it possible to avoid using lifting devices and tall operating machines during demolition, while concentrating the demolition work on the ground maintained higher levels of control over the effects generated by vibration, dust and noise.
All neatly summed up by the judges, who said: "There was nothing simple in this job, but it was a positive result achieved by three excellent companies."