Cometto boosts Nippon Express
By Alex Dahm03 April 2020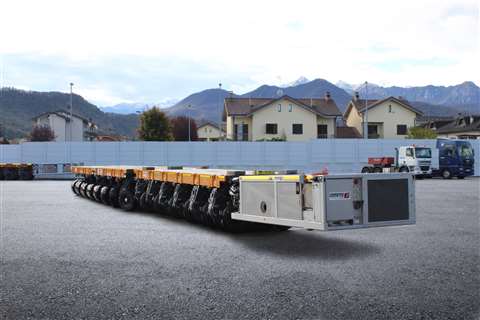 Transport specialist Nippon Express has received the final 56 lines of new specialized transport equipment in a large order placed with manufacturer Cometto.
The latest units to join the fleet are 8 axle lines of self propelled type MSPE 40t and 48 axle lines of type MSPE EVO3 70t. Industry-leading specialist Nippon Express from Tokyo now has a total of 300 axle lines of Cometto self propelled equipment. Of those, 130 lines are MSPE axles ranging from 40 to 70 tonnes in capacity. The total payload capacity of all that equipment in the Nippon Express fleet is now more than 3,400 tonnes.
Also in the most recent Cometto order were four 335 kW power pack units and a smaller one at 110 kW.
Nippon Express was started in 1937 as a semi-governmental transport business. Today it has 32,000 employees and more than 700 locations around the world. Italy-based Cometto was acquired by specialized transport equipment manufacturer Faymonville in 2017.