Compact crane for Wagenborg
By Laura Hatton21 October 2015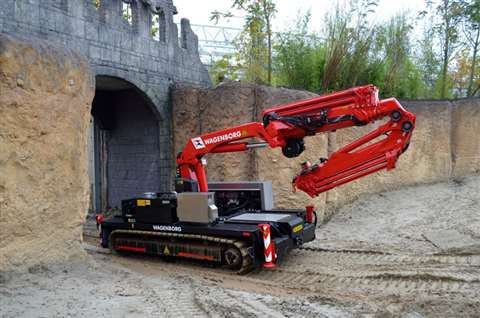 Heavy lifting and transport service provider Wagenborg Nedlift has taken delivery of a new Palfinger PK 27002-SH compact crane.
The PK 27002-SH compact crane has a 12.8 metre main boom. Total boom length, including fly-jib, is 22.2 m. The model offers capacities of 1.8 to 8.6 tonnes. When configured with fly-jib capacity range is from 450 kg to 3.3 tonnes.
The PK 27002-SH has dimensions of 5.4 x 2.4 x 2.3 m, making it suitable to work in tight spaces, a spokesperson said. In addition, it is electric and eco-friendly.