Conexpo to support women in construction
By Andy Brown04 December 2019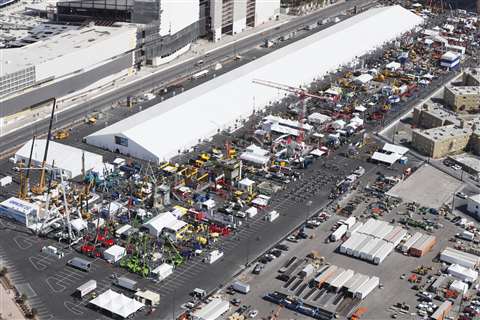 The construction trade show Conexpo has announced a partnership with two women in construction-focused associations as it looks to highlight the lack of women in the construction industry and the role that they play.
The two associations are the National Association of Women in Construction (NAWIC), and Women of Asphalt (WOFA).
The organisations plan to pool their collective influence to sponsor and engage in education and other events at the show, which will be held from 10-14 of March, 2020, in Las Vegas, US.
"According to a Bureau of Labor Statistics survey, women make up only 9% of the total workers in construction," said Chrissy Ingram, executive administrator of NAWIC National.
"As our industry continues to grapple with a labour shortage, women are poised to help play a greater role in all areas of construction. By teaming with CONEXPO-CON/AGG, organisations like NAWIC and WOFA can help women thrive in a male-dominated industry."
A recent report revealed that that 80% of US contractors are finding it difficult to hire general construction workers, highlighting the seriousness of the skills shortage.