Connelly Crane Rental: a family business
By D.Ann Shiffler05 September 2022
Michael Connelly learned the crane business by starting at the bottom.
Mike Connelly, president of Connelly Crane Rental has spent most of his life working in the crane business, starting as a shop boy at the company. He joined the union in 1979 as an oiler and a driver.
"I learned the business from the bottom up," said Connelly. "That's how all our family learned the business. Dad trained us well."
When you start at the bottom and work your way through the ranks, you learn the ropes by doing, he said. Connelly loved operating a crane, sitting in the seat of a machine that he knew could do amazing things. His favorite crane was an old Lorain L 790 crawler.
He and his siblings, Brian and DJ Connelly, learned every aspect of running the company. There were good years and there were great years, Connelly reminisced.
"That was back when our mistakes hit us in the face," he said. "And you were covered when times were good."
New leadership for Connelly Crane
But then the Connelly family faced a hard reality. First their grandpa, Walt Connelly, who founded the business, passed away in April of 1991. His son Dennis Connelly died in August 1992.
"My dad was 56 when he passed away and I was 32," Connelly said. "It was left to us along with the existing employees to run the company. It was untimely. Dad had great employees such as Chet Meyer our craft foreman and Stephanie Skaggs our office manager."
But relying on Walt's and Dennis' valuable teachings, they pulled it all together. Today the fourth generation of Connellys are working at the company. They have been aptly trained, and it's their turn to learn to lead.
While he is still president of the company, he is partially retired, backing out of the day-to-day operations.
"Nothing is hard if there is someone telling you what to do all the time," he said. "That is why I have backed off. We are letting the next generation and existing management figure it out. And they are doing a great job."
By the next generation, Connelly means his nephews, nephew-in-law, son and daughter. They are all in their twenties and thirties, just like he and his brothers were when they took over the business.
"I know if I was still there I'd micro-manage things," he said. "I still oversee the operations from a distance. But it's time to let go and let grow. My grandpa, uncles and Dad were old school. My brothers and I were old school. This generation, they are not old school."
Challenges facing the crane sector
Connelly admits there are a lot more challenges in the business today. The pandemic impacted operations, and the cranes built when the supply chain was interrupted have had some issues.
"If my dad showed up today, he would say, 'What in the world is going on?' But these kids are dealing with the problems. I'm not afraid of them, along with the existing management in place, not being able to handle it.
"We can tackle any phone call that comes our way. We have a complete fleet of cranes – carry decks, boom trucks, truck cranes, all terrains, crawlers and tower cranes. When someone calls, we have a lifting solution for them."
Connelly is a standup guy, known for his integrity, intellect and genuineness. We recently had a good conversation and he had alot of wisdom to share.
What are the particular challenges to running a family business?
The family businesses, they have a twist. If you do it right, there's a special chemistry. We've beat the odds with a fourth generation. It's been an intertwining of family. It can be a challenge getting the family involved and imbedded. But we feel we have done it well.
But it's important too that family members have to be held to the same standards as non-relatives, and maybe even more. I grew up as the son of one of the owners, and you have an automatic target on your back.
My dad didn't let us pretend to know what we are doing. We had to know what we were doing. Now we are watching a new generation come in. Now I've retracted to let them do their thing.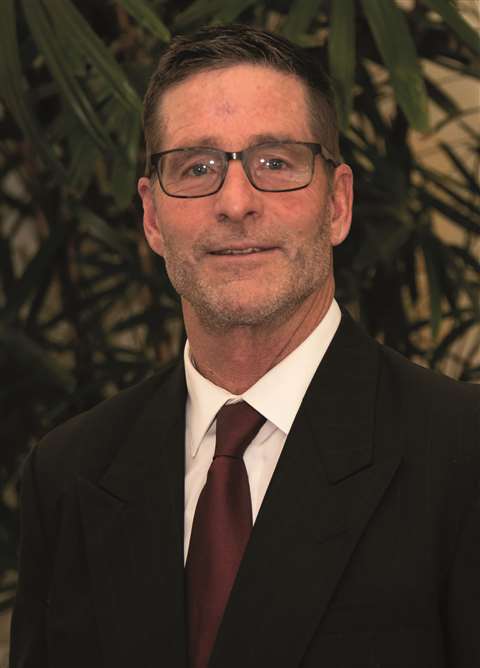 What kept you engaged in this business?
I dug it. I was crazy about this business. It was a matter of the way I was brought into the business, like I said, from the bottom up.
My dad would set up a couple of barrels and I'd run the crane and practice the lifts. Then he would change the barrels, which changed the radius and height.
Running a crane, you find the precision in your hands. You have the ability to put things in the air and fit them together.
As the technology changed, you had to adapt and do bigger and better stuff.
As I moved into estimating and sales, I enjoyed making the relationships and doing what we said we would do.
Using what we had in our fleet to provide solutions for our customers – I loved it all – from operating to dispatch to sales and estimating, to buying cranes and trailers.
I liked completing the full circle from phone call to finished job. So many people in this industry have the same love of it as I do.
People say we are crazy and maybe we are. There is something that drives us into it.
And I believe the relationships are the best part. Whether it's a co-worker, a customer or even a competitor. Back then our relationships were way tighter than they are today.
There were no secrets, no dirty deals, no price gouging. A handshake meant something.
While it's not completely gone, the handshake is almost gone. Back in the day, our competitors were our buddies. We could talk and laugh together about our work. It's a bit different today.
What is your ideal job?
For me, the ideal job was a big job that takes a lot of planning. We've done casino jobs and major stadium jobs, and those were great projects, where we did segments of the work.
When that level of planning is required, you get deeply imbedded into that job. I like a job where you get to use your equipment and your experienced people. But then you get that job done, and it is history.
Then you are on to the next job. When it goes well, it's almost like a vacation.
Do you envision expansion over the next few years? 
We suspect the company will expand. We recently added a 115-tonner, and it allowed them to get involved in some of what it takes to purchase a machine. That class was a gap we had in the fleet.
I think as time passes, they will be working on updating the fleet even more. We've had a lot of discussion about right sizing the fleet. The economy is different and there's been a shift in technology.
If right sizing means expanding, that will happen. If it means retracting, that will happen.
They are looking at what drives revenue. We have a good team. Joey Estep is our general manager, and he oversees everything. Our controller is Rob Cossin. My brother DJ is involved in sales.
There's also my sister's husband, Jamie Gruska – Jammer is his nickname – he runs dispatch with the help of Darci Merollis, who also does our billing.
My son Andrew Connelly and my daughter Sarah Connelly Emig and my nephew, Jammer's son, Kurt Gruska, and my other nephew Ryan Connelly and my nephew-in-law Preston Nightlinger, are all a part of the team. They all will take this company into the future.
What are the biggest challenges running the business?
The biggest challenges are getting and keeping good employees. In the past, when you found good employees, if you treated them right, they would stay with you.
But today, with this younger generation, they tend to think the grass is greener on the other side. Finding good workers and keeping them engaged is more difficult. And there is a lot of competition from the other crane rental companies.
You want to build worker pride and integrity. You need to be accountable to them and they need to be accountable to you.
What about crane rental rates?
Rates have been raised recently. When the world came out of the pandemic, out of the starting box, everyone jumped up their prices. It started with truckers.
But prices were stunted for so many years, and prices are segmented. Carry deck cranes have a different market share than boom trucks and crawlers. With good fortune, nothing is going down in price, though.
You can't work for free or to lose money. Today, our team looks at the reports and determine 'This job worked. This job didn't work. We need three more of these cranes because they are money makers.' I try not to micromanage them. Like my father said, let go and let grow.
You are chairman of the SC&RA Crane & Rigging Workshop in Dallas. What are you most looking forward to?
I grew up in the SC&RA, going to the meetings when I was a kid. My dad enjoyed getting to know his peers, and we learned a lot from the meetings. We made a lot of good relationships.
A lot of my father's generation are gone. The relationships we have today started with our dads. I would hang out at the pool with the other kids. Then we started going to the meetings. I brought my kids into it this way too.
I'm most excited about the opening session, called Let's Talk. The idea came from past SC&RA meetings and workshops when you'd look down a hallway and see eight or nine of us in a circle talking about a certain issue or challenge. We would just talk.
This session will have a couple of moderators, and everyone can get involved and talk about what they are facing. The goal is for people to drop their guard, open up and talk and share. It's designed to create an open dialog – where everyone can talk like in the old days.
I hope it goes well. I also like the insurance sessions because they are so important to our businesses.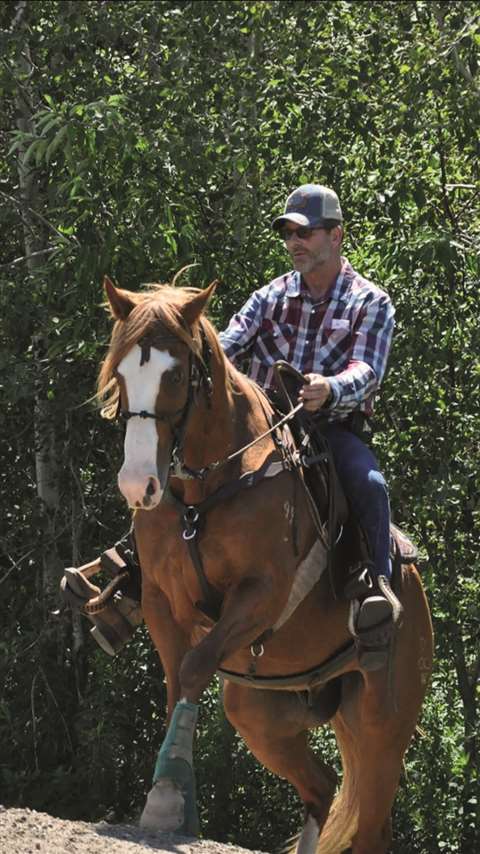 What is your business philosophy?
It's simple really: Be nice and play fair. Be good to your customers, provide a good value. The world needs to be a nicer place. We've always treated every customer like he was our first customer. It's important to be nice and show people how important they are to you.
The world is now so fast, and everything is tied to the internet. For the most part, the handshake is gone. When a customer sees the owner out on the job, he knows you are taking care of them.
You have to be good to your customers, your employees and the people you do business with.
I still like to go to the bank. Not everything should be automated. If we need to buy a crane and it makes sense to pay cash, I like to call my banker.
I can open my phone and call any number of contacts at the bank. I want to shake the hand of the person I'm dealing with. Relationships are very important in this business.
What do you do in your leisure time?
Anything outdoors, I love to be outdoors.
My latest passion is horses. There are 4,000 acres of horse trails in the area behind my house. I like to take camping trips with the horses.
I have a trailer with living quarters and go on these camping trips with a group of people who bring their horses. I do something called cow sorting.
It's hard to explain but it's way cool. I also spend leisure time with my grandkids and family. My daughter has a two-and-a-half-year-old and a 9-month-old.
It's really fun to watch them grow and be a part of seeing them learn.