Construction Europe Business & Market Report 2018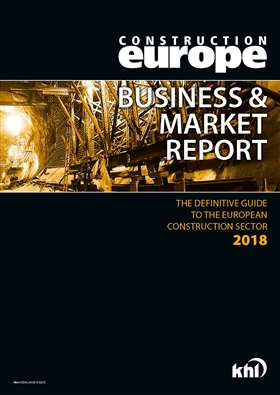 CONSTRUCTION EUROPE BUSINESS & MARKET REPORT 2018
The latest definitive guide to the European construction sector.
Genre: Directory
Sector: Construction
Published: Dec 2018
No. pages: 52
Format: Print and Digital
Price: £450.00 $600.00 €500.00FREE
Using KHL's own data and figures from FIEC (the European Construction Industry Federation), this report provides invaluable market information across the continent.
The Construction Europe Business & Market Report features the CE-100 guide to the top contractors, as well as the latest details of more than 150 of the largest European contractors. In addition, there is a look at infrastructure investment, project financing, Brexit and technology on the jobsite of the future.
Supporting documents
Click links below to download and view individual files.