Construction output in Northeast Asia downgraded
By Jenny Lescohier14 July 2020
Construction output for Northeast Asia has been revised down to 1.1% this year, compared to a pre-pandemic forecast of 4.2%.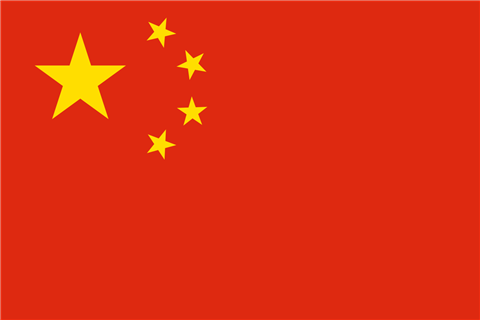 According to data and analytics company GlobalData, Northeast Asia is the largest region in terms of the total value of global construction output. And while it was the epicenter of the Covid-19 pandemic, China is still expected to post a minimal level of growth in 2020.
China was the first country in the world to have a confirmed case of Covid-19 and the government-imposed lockdown measures have been considered stringent. The economy has shown signs of recovery in recent months, however, supported by government investment in infrastructure.
Mr Liu, vice president of XCMG and general manager of XCMG overseas, recently spoke positively to KHL about the construction industry and its ability to overcome the damaging impact of Covid-19.
"In the first three months of the year sales were down 10% for all XCMG brands and about 7-8% across the whole of the industry," he reveals. "However, looking at it from January to April there was growth of 32% for XCMG products for export."
The construction industry's recovery in China has been rapid. According to data from China Construction Machinery Association (CCMA) excavator sales by Chinese OEMs reached record levels in March.
Investment activities also started picking up in March, before accelerating in April, with the latest data showing further progress in investments in both fixed assets and real estate segments, GlobalData reports. Investments in real estate development grew by 7% year-on-year in April, which followed marginal growth of 1.1% in March and a 16.3% contraction during the first two months.
The quarterly construction value-add data from the region presents a mixed picture with real growth rate declining by an unprecedented 17.5% in China and by 9% in Hong Kong; however, the South Korean industry grew by 3.2%, while in Mongolia the growth rate was 11.9%.
"Trade disruption is likely to present a major challenge to the export-oriented economies of Taiwan, South Korea, Hong Kong, and to a lesser extent on Japan and China, as companies cut back on expansion due to cash flow problems, thereby affecting the industrial construction sector badly," says Dhananjay Sharma, construction analyst at GlobalData.
Construction activities in Japan have been affected as major construction contractors temporarily halted work in the country due to the state of emergency measures announced by the government.
In South Korea, the government's extensive tracing and testing method has played a role in limiting the spread of the virus, but while the industry performed better than expected, the total value of construction orders received declined by 11.8% during the first four months of the year.
GlobalData reports Hong Kong's construction industry was already in dire straits prior to the Covid-19 outbreak, with output contracting by 9.3% in 2019. The situation worsened following the outbreak of the virus and the renewed tensions following political interference from China.
The US government's trade war with China and the removal of Hong Kong's special status are expected to decrease investment in industrial construction, while the commercial segment would be affected due to decrease in tourist inflows.
"Led by the recovery in China and the better than expected growth in South Korea, the industry is expected to grow by 5.7% in 2021 and an annual average growth rate of 4.2% over 2021-2024," Sharma states. "This will be due to a slowdown in the growth in China as the industry is becoming more mature and the government focuses more on new age infrastructure including 5G networks and data centers."
Governments in the Asia-Pacific (APAC) region in general, particularly Philippines and Vietnam in the southeast, are considered to be in a favourable position to invest in infrastructure with an eye toward boosting economic growth in the wake of the Covid-19 crisis.
In the past five years, the value of global infrastructure construction grew by 3.2% on an average annual basis, driven by Asia with infrastructure construction in Northeast Asia growing an average of 5.4% per year and 6.8% in South and Southeast Asia.