Continued gains for Herc Rentals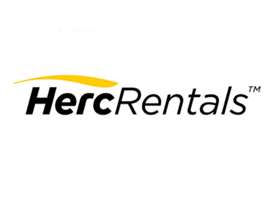 Herc Rentals has experienced another quarter of growth due to "robust market demand," said the company's President and CEO, Larry Silber. Herc achieved an 8.7 increase in equipment rental revenue to $449.0 million; an average fleet growth of 5.5 percent; and 12.8 percent growth in total revenues to $516.2 million in the third quarter of 2018 over the prior-year period. It is the company's tenth consecutive quarter of year-over-year pricing improvement.
"The continued robust market demand along with our improved operating efficiencies support the increase in our fiscal year 2018 adjusted EBITDA guidance range well above our previous guidance," said Silber. "We also narrowed the guidance range of our net fleet capital expenditures for the full year and remain focused on a program of disciplined capital management."
Equipment rental revenue gains were the result of strong growth from local accounts and the company's ProSolutions and ProContractor categories. Herc also benefited from a robust used equipment market which resulted in an increase in sales of rental equipment of $22.4 million.
Other highlights include a pricing increase of 3.2 percent and adjusted EBITDA in the third quarter which increased 14 percent to $201.5 million compared to $176.7 million in the third quarter of 2017. The increase was primarily due to strong rental revenue growth, Herc said.
"We achieved strong rental revenue and adjusted EBITDA growth in the third quarter with adjusted EBITDA margin of 39 percent marking the highest quarterly level we have recorded since becoming a stand-alone public company," Silber said. "Strong market demand facilitated an acceleration in pricing of 3.2 percent in the quarter, our 10th consecutive quarter of year-over-year pricing improvement. Our initiatives to better manage costs also began to gain traction as indicated by the stabilization of direct operating expenses and reduction in sales, general and administrative expenses. Our strategic plan continues to drive growth through fleet and customer diversification and we expect to steadily improve adjusted EBITDA margin with strong flow-through."
The company also reported net fleet capital expenditures of $428.4 million for the nine months of 2018. As of September 30, 2018, Herc's total fleet was approximately $3.92 billion at OEC and average fleet at OEC increased 5.5 percent in the third quarter and 4.9 percent in the nine months compared to the prior-year periods.
Herc's average fleet age declined to approximately 46 months as of September 30, 2018, compared with approximately 49 months a year prior.