Contractor named for Dubai Trump Tower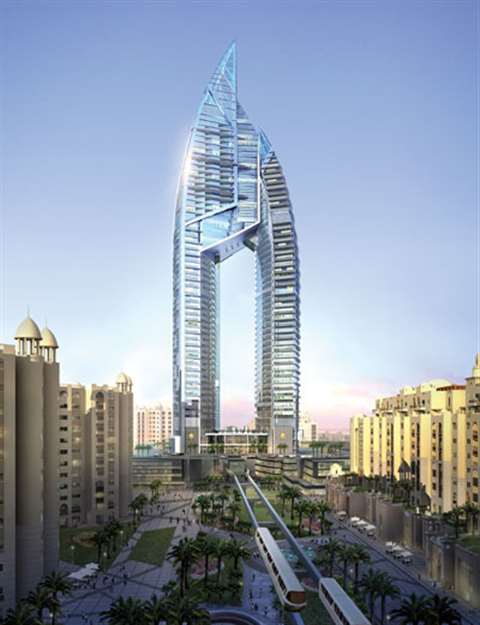 A joint venture between Al Habtoor and Murray & Roberts has been awarded the AED 2.9 billion (US$ 800 million) contract to construct the Trump International Hotel and Tower in Dubai, UAE by property developer Nakheel.
The project includes the construction of a 62-storey, 270 m high tower on the Palm Jumeirah, on of Dubai's artificial island complexes. With more than 250000 m2 of gross floor space, the building will include 378 hotel rooms and suites, 385 apartments and 12 exclusive town houses, along with 4200 m2 of shops and 5580 m2 of office space. The development will also include a park area, private beach, yacht club and numerous restaurants.
The scheme is a joint venture between Nakheel, one of two major real estate developers in Dubai, and flamboyant US businessman Donald Trump's Trump Organisation. Construction work is expected to get underway in July, with completion due in May 2011.