Controversial Croatian project starts
By Sandy Guthrie21 September 2018
Work has started on the controversial Pelješac Bridge project in Croatia, where construction is said to be booming, although commentators are predicting that this boom period will run out of steam before long.
The Pelješac Bridge will join the Croatian mainland to the country's southernmost region. At the moment, a 300-year-old agreement means a small coastal area of Bosnia and Herzegovina separates the two parts of Croatia. Some Bosnians feel that the bridge will prevent access to the sea for their country.
The bridge was originally started more than 10 years ago, but work was halted in 2012.
The contract was awarded to the China Road & Bridge Corporation – a subsidiary of the state-owned China Communications Construction Company.
FIEC (the European Construction Industry Federation) has expressed its concern over Chinese state-owned enterprises (SOEs) and EU public procurement, saying it was looking for a level playing field in this matter.
FIEC president Kjetil Tonning said, "Considering that China excludes foreign contractors from domestically-financed tenders, and with respect to China's overarching strategy, covering business, transport, science, education and society in the whole world, it is high time that the EU and the Member States developed strategies for defending the interests of their industries and citizens."
The award of the EU-financed contract for the Pelješac Bridge was said to raise issues such as abnormally low tenders, distortion of competition by state aid, the use of EU funds and reciprocity.
However, Michael Glazer of SEE Regional Advisors, an investment banking and advisory firm operating throughout the former Yugoslavia, said the construction of the Pelješac Bridge would have significant, positive, direct and indirect effects on Croatia.
He said that the greatest benefits would accrue to Southern Dalmatia, while the construction and tourism sectors would profit most.
Glazer said, "The contract for the construction of the Pelješac Bridge was signed April 23 of this year with the China Road & Bridge Corporation. While the Chinese have a reputation for importing their own labour, it is claimed that this time will be different, and Croatian subcontractors will be used.
"If true, this will significantly increase the direct benefits accruing to Croatia."
Four phases
He said the bridge project would be completed in four phases, the first being the bridge itself. The other phases will cover the construction of access and egress roads, and improvements to the highways that the bridge will connect.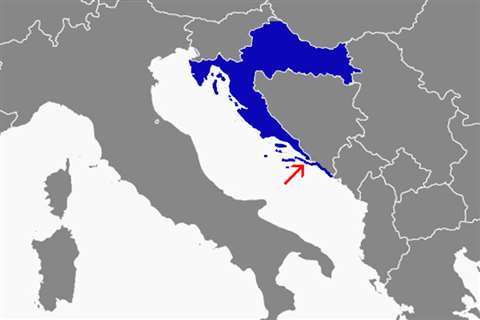 The total value of the project is €420 million, of which 85% will be paid by the EU. When complete, the bridge will be one of the largest in Europe.
"In addition to these direct benefits to Croatia's construction sector," said Glazer, "the bridge, once completed, will stimulate tourism in the Southern Dalmatian areas that it connects to Northern Dalmatia.
"This will trigger tourism-related construction, especially residences and hotels, but also logistics. Secondary and tertiary roads in areas where tourism increases are likely to be improved over time as they become more heavily used."
He added that for similar reasons, construction for water distribution, collection and treatment would, in time, increase in the region. He said the bridge would also facilitate freight transport, which would, in turn, further stimulate logistics-related construction.
A further indirect benefit of the Pelješac Bridge's construction was said to be that it would allow traffic not just from Southern Dalmatia but also from Montenegro, and points south and east including Albania, to flow more easily to Northern Dalmatia, and from there to continental Croatia and the rest of Europe.
"This is because the current route between Northern and Southern Dalmatia passes through a narrow strip of Bosnia-Herzegovinian territory. Transit requires two border inspections – on entering and exiting this strip – by two border police forces and customs authorities (Croatian and Bosnia-Herzegovinian) at each border.
"Even now this requirement slows passenger traffic somewhat and cargo transport even more. Without the Pelješac Bridge the problem would become quite acute, especially for cargo transport, upon Croatia's entry into the Schengen Area (where countries have agreed that passport checks at mutual borders are not required), when much stricter border controls will be imposed."
Climate change
SEE Regional Advisors and consultancy Nada Projekt are the Croatian members of EECFA (Eastern European Construction Forecasting Association) – the forecasting association conducting research on the construction markets of eight Eastern European countries. Glazer and Nada Projekt's Tatjana Halapija have reported that because of its coastal geography, Croatia is exposed to the effects of climate change such as rises in sea level and serious wave and storm threats.
They claimed that in the near future, the country would need to take action which would involve increased civil engineering construction on the coast.
Glazer and Halapija said that while Croatia's building boom was continuing, some of the engines currently driving it were likely to run out of steam in a few years.
"Coastal hospitality-related construction will decline in importance as current renovation and greenfield projects complete, and opportunities for new projects become more limited," they said in a report. "Educational, health and other construction spending fuelled by EU post-accession funds will decline as those funds dry up.
"All of this is several years off, and inland hospitality construction and renewed office and residential building will take up some of the slack, so there's no need to panic. But, it's still worth asking: what will be the next big thing in the Croatian construction market?"
They considered that climate change defence and mitigation was one candidate.

"Climate change is real, and it is dangerous for low-lying countries and communities," they said.
They gave examples of Pacific island nations, such as the Solomon Islands and others, that were already losing land to the sea. The problem was said to apparent in Europe, with the example of Knokke-Heist, the so-called Belgian St Tropez, which they pointed out was already under threat.
"A proposal to build a sea wall just offshore of the resort to protect against climate-change-caused increases in wave heights is attracting considerable local opposition because of the threat that it poses to tourism. And an expected 30cm rise in sea level there by 2050 threatens its beaches and low-lying structures."
Glazer and Halapija said Croatia was not immune to climate change.
"With average sea level rises estimated at 6cm to 30cm by 2030, 24cm to 52cm by 2050, and 30cm to 100cm by 2100, the country would seem potentially more vulnerable on average than Knokke-Heist.
"And because of Croatia's coastal geography, even increases in sea level or intensification of wave action that are small for the country as a whole could result in much greater average and peak water levels and much more serious wave and storm threats at individual locations."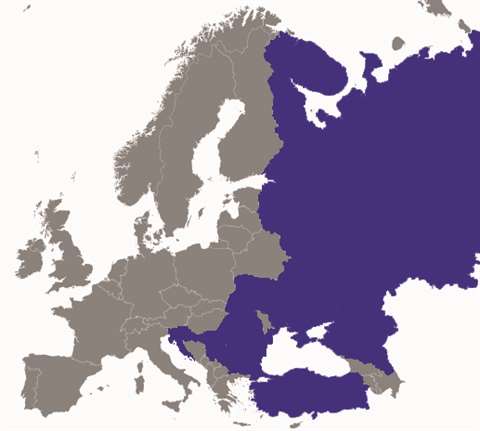 They said the Croatian government was not unaware of this, and possessed reports and data on the danger.
"But it has neither emphasised the threat in its public pronouncements nor taken significant action to counter it," they added.
"This means that in the relatively near future, certainly within 10 years and probably given climate current trends much sooner, there will be a scramble to mitigate the effects of global warming on Croatia, and particularly on the Croatian coast.
"This will lead to significantly increased civil engineering construction – on sea walls and the like – but also to considerable spending on harbours, facility relocation – including of sea-side hotels and coastal infrastructure – and other, similar projects."