Costs soar on US high-speed rail line
By Mike Hayes04 October 2017
One section of California's much-vaunted bullet train project is now said to be facing a 27% jump in estimated costs, following delays and cost overruns.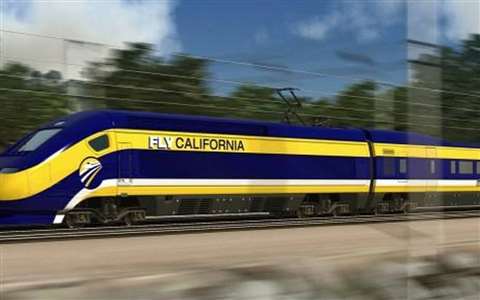 The 191km-long segment of the line currently under construction, which runs through the state's Central Valley, was predicted to cost around US$6.3 billion, but an $8 billion price tag is now expected.
According to reports, work on the track, which was originally expected to be completed this year, is currently running some seven years behind schedule.
Critics of the bullet train project, which originally had a $64 billion price tag, now believe the final bill could run to more than $100 billion - a figure strongly disputed by the project's developers.
The California High-Speed Rail Authority, the organisation behind the rail line – which the largest infrastructure project in the US – claims it has kept the US Legislature abreast of cost developments.
"We put our best estimates forward," rail authority spokeswoman Lisa Marie Alley said. "There are going to be cost increases, but there could be cost decreases."
One of the decreases could come in the shape of reduced train speeds in urban areas, as the rail authority has suggested this could reduce the need for expensive safety barriers.
The result, however, could be extended journey times, and the plan that was approved by voters in 2008, promised the bullet train would convey passengers along the 840km between Lost Angeles and San Francisco in 2 hours and 40 minutes.
"If we reduce peak speeds, we'll have to make up the time somewhere else," Alley said.