Court rules Heathrow expansion as 'unlawful'
By Leila Steed02 March 2020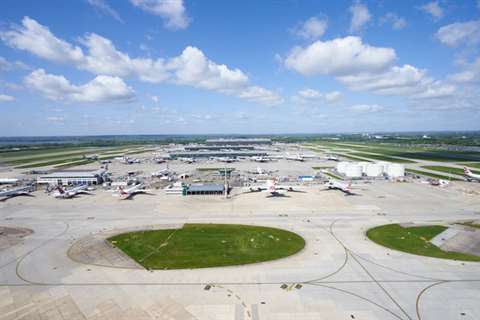 Climate campaigners in the UK have won a Court of Appeal ruling against the planned third runway at Heathrow Airport.
According to the BBC, the UK Government's decision to expand the international airport was deemed unlawful as it conflicts with the UK's climate policy, which includes the Paris climate agreement. The judges deemed that the government had not followed UK policy when it gave its support to the expansion.
The case was brought to the Court of Appeal by several environmental groups, a number of local councils and the Mayor of London.
While MP Grant Shapps, the UK Transport Secretary, said in a Twitter post that the British Government would not appeal the court's decision, Heathrow Airport plans to pursue the matter.
A spokesperson for Heathrow Airport, said, "The Court of Appeal dismissed all appeals against the government - including on "noise" and "air quality" - apart from one which is eminently fixable. We will appeal to the Supreme Court on this one issue and are confident that we will be successful. In the meantime, we are ready to work with the government to fix the issue that the court has raised.
"Heathrow has taken a lead in getting the UK aviation sector to commit to a plan to get to Net Zero emissions by 2050, in line with the Paris Accord.
"Expanding Heathrow, Britain's biggest port and only hub, is essential to achieving the Prime Minister's vision of Global Britain. We will get it done the right way, without jeopardising the planet's future."