Covid Survey by CECE, ERA and Lectura
The Covid-19 pandemic hit the heavy machinery industry hard and fast. Many companies had to adapt to the challenging situation and regulations set by local authorities, which led to significant restrictions. A majority of manufacturers, dealers and rental companies were forced to operate under limited conditions.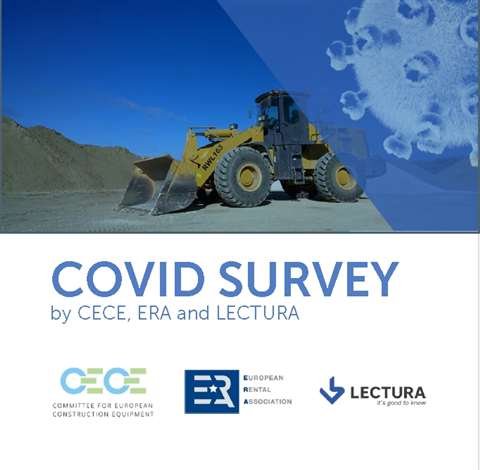 It is important to emphasise that the effects of the Covid-19 pandemic have not been equal and the conditions for business differed from country to country. This is the reason why Lectura asked their website visitors to give their opinion on the outcomes of the crisis in connection with their businesses.
Lectura recently ran an online survey in cooperation with the European Rental Association (ERA) and the Committee for European Construction Equipment (CECE), focused on the aftermath of the crisis.
The aim of the research was to explore how the Covid-19 crisis affected various sectors. The survey primarily targeted international contractors, dealers, rental companies and machine owners, and further questioned them about the impact of Covid-19 and following restrictions on their businesses.
The survey included questions about changing business strategies, plans for the future, and who the respondents expect support from, as well as much more.
The result of this survey is now available online.
If you wish to have more information about this survey or about the ERA, please contact the ERA team at era@erarental.org.