CPA Conference addresses skills shortage
By Thomas Allen30 October 2019
A central issue discussed at this year's Construction Plant-hire Association (CPA) Conference was the skills shortage.
Hosted at the Heart of England Conference and Events Centre near Coventry, UK, the conference's theme was 'Planting Resilience: Building for the Future' and it comprised a series of panel discussions.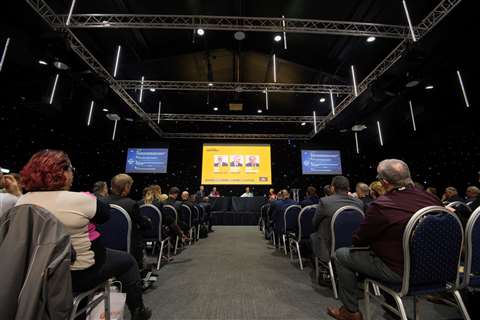 In the opening panel session, Katie Kelleher, who is one of just five female crane operators out of a total of 250 operators in the UK, stressed the important role of apprenticeships in attracting more women into the industry.
She made reference to her experience of speaking in schools as a STEM ambassador, and talked about the value of using crane simulators in schools to give children an insight into what it is like to operate a machine on site.
In another panel session, in which the CPA's skills strategy was discussed, Paul Skitt, Managing Director of the company Business and Skills Support, and Chris Cassley, the CPA's Policy Manager, said there are significant skills and employment shortages in recruitment and retention, particularly for plant operators, plant mechanics, hire controllers, plant managers and HGV drivers.
Data from Highways England and the High Speed 2 (HS2) rail project has shown that plant operators present the most significant employment and skills challenge, and the ageing workforce is a major contributing factor.
Strategies to tackle these challenges include enhancing the profile of the construction equipment sector, attracting new entrants into the industry, the introduction of trailblazer apprenticeships which the CPA is heavily involved in, the provision of training providers at both a local and national level, and ensuring that CPA members can access high quality training.
Also discussed at the conference was the topic of equipment theft and fraud.
Iain Anderson, Managing Director of Gap Group, said staff must be made more aware of the kind of tactics that criminals are using nowadays as they become more sophisticated rather than just 'smash and grab' villains.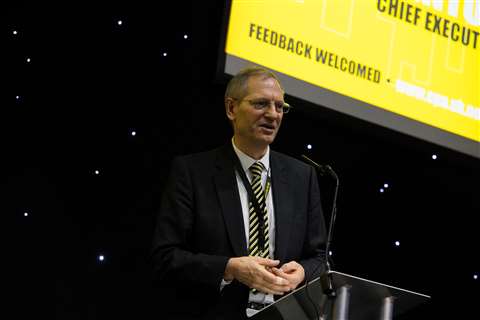 He added that thorough checks should be carried out on companies wanting to rent equipment, including making follow-up phone calls and obtaining ID. For example, Gap has started asking for passport details from customers.
Meanwhile, Kevin Howells, Managing Director of Datatag, said that more than 340,000 items of equipment have been registered on the CESAR construction security system since Datatag introduced it. The scheme is designed for the protection of construction machinery and uses a unique electronic transponder combination and datadots with invisible forensic DNA.
Michael Gregory, Managing Director of JCB Insurance, testified to the effectiveness of the scheme, saying that JCB Insurance, along with other insurers, will give a discount if equipment is CESAR protected.
A spotlight was also put on mental health, with Bill Hill, Chief Executive of the Lighthouse construction industry charity, presenting two striking statistics: 20% of time taken off work as sick leave in the UK is attributed to mental ill-health such as stress, anxiety and depression; and two construction workers take their own life every day in the UK.
Andy Burrows, UK Operations Manager at L Lynch Plant Hire and Haulage, spoke of initiatives introduced at the company to combat these problems – for example, 'Time to Talk Day', family days and workshops looking at the subject of mental health. The company also has five trained Mental Health First Aiders.