CPL adopts the 'real living wage'
By Leila Steed21 April 2023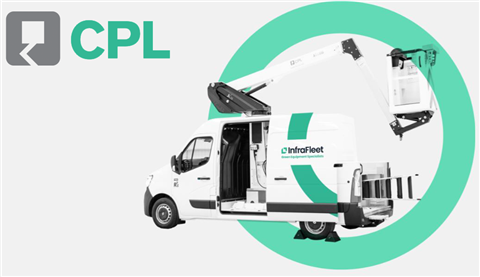 UK-based vehicle conversion specialist CPL has been accredited as a 'Living Wage Employer' by the Living Wage Foundation, which campaigns to ensure that workers are paid an amount that is "enough to live on".
CPL, which operates three facilities and produces over 700 vehicle mounted aerial platforms a year for use in multiple industry sectors, recently committed to providing its employees with a minimum hourly wage that is "significantly higher" than the UK Government's minimum rate for people aged over 23 years old.
CPL been accredited as a Living Wage Employer. Their Living Wage commitment will see everyone working at the Kettering based manufacturing company, receive a minimum hourly wage of £10.90 in the UK, significantly higher than the government minimum for over 23s, which currently stands at £9.50 per hour.
It said, "CPL is based in the East Midlands, a region where over a fifth (20.2%) of workers earn less than they need to get by, with over 378,000 jobs paying less than the real Living Wage."
Paul Murphy, CEO of CPL, said "One of our great strengths is our people. We manufacture a large amount of product here in Kettering, so we want our staff to feel safe and secure in their employment. This is why we have chosen this commitment, and we hope that other business will do that same."
Where the government's minimum wage currently stands at £9.50 an hour, CPL pays its employees the £10.90 an hour standard recommended by the Living Wage Foundation, which says the voluntary amount is the only rate calculated according to the costs of living.
Katherine Chapman, Director, Living Wage Foundation said, "We're delighted that CPL has joined the movement of over 11,000 responsible employers across the UK who voluntarily commit to go further than the government minimum to make sure all their staff earn enough to live on.
"They join thousands of small businesses, as well as household names such as Burberry, Barclays, Everton Football Club and many more. These businesses recognise that paying the real Living Wage is the mark of a responsible employer and they, like CPL, believe that a hard day's work deserves a fair day's pay."