Craig Paylor joins new Ahern executive team
By Euan Youdale02 October 2015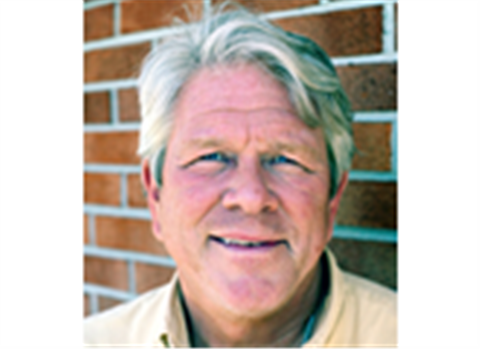 Don Ahern, President and CEO of Las Vegas-based Ahern Rentals has announced plans to appoint a global senior executive management team to steer the Ahern family of companes and focus on corporate growth.
Led by Don Ahern, and son Evan Ahern, the executive team will work with all companies within the Ahern Group, including Ahern Rentals; Xtreme Manufacturing; Snorkel Manufacturing; Ahern IT; Ahern Australia, Japan, Deutschland, Canada and China; along with his other companies.
Mr Ahern said, "The dynamic growth in our product development and our global distribution means that it is now imperative that I form a core team of industry experts to oversee our rapidly growing business, which includes manufacturing, distribution, sales, rentals, and global customer support."
Former JLG president Craig Paylor, and current CEO of National Truck Body Solutions, has been appointed to the executive team as chief operating officer (COO).
Mr Ahern said, "We are very pleased to welcome Craig, who is a long time friend and industry leader, to join our team at Ahern."
"His key role in the development of many industry firsts' at JLG will prove invaluable as we tap into his experience in domestic and international distribution, financial modeling, manufacturing and customer support, as well as rental here in the USA."
"I have known Craig for over 30 years, and in many ways our careers have been parallel to each other. He loves the construction equipment industry and has the ability to see the future developments and emerging trends that will be necessary to our success."
Mr Paylor added, "I am honored and excited to be joining Ahern. Don and Evan have built a strong team of dedicated employees who have helped the company become a global player in manufacturing, distribution and engineering, and a leading rental business in the USA. My hope is that I can use my past experience to contribute to this great team."
Mr Paylor will join Ahern in October and will work directly with Don Ahern and other members of the senior executive team, all of whom are currently in leadership roles within the group.
He will be based predominantly at the corporate headquarters in Las Vegas, as well as traveling throughout the USA, Asia and Europe. He will also spend time visiting other regions to help establish and develop a presence for the Ahern organizations.
Other companies in the Ahern Group include Diamond A Equipment, Xtreme Financial Services, Equipment Parts Plus, DFA Properties, AX Transportation, Supergrip West tires, and Rhino Turf equipment.