Cramo buys Nordic modular space business
By Murray Pollok26 June 2018
Cramo has boosted its portable accommodation business with the acquisition of Swedish based Nordic Modular Group (NMG) for SEK 2.725 billion (€263 million). The seller is Strukturfonden HC11 AB, a subsidiary of Nalka Invest AB.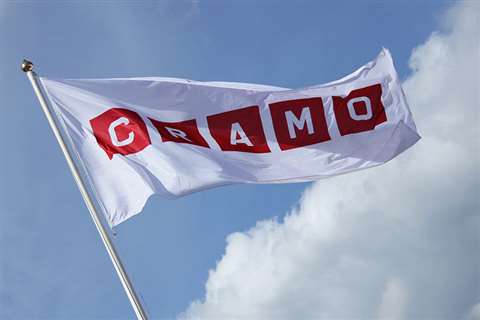 Cramo said it was continuing with its previously announced strategic review of its Cramo Adapteo modular business and said the acquisition of NMG strengthened its modular division and gave it more latitude to explore alternatives.
NMG posted sales of SEK 779 million (€75 million) in 2017, with EBITA profits of SEK 160 million (€15.5 million). Founded in 1956, NMG operates mainly in Sweden with operations also in Norway, Denmark and Finland. It serves municipal customers, county councils and private companies with a primary focus on schools, pre-schools, elderly housing solutions and offices. It manufactures, sells and rents relocatable buildings through its three subsidiaries Temporent AB, Nordic Modular Leasing AB and Flexator AB.
Leif Gustafsson, CEO and President of Cramo Group, said NMG complemented Cramo's existing modular business; "By bringing in-house development and production capabilities, the acquisition of NMG further strengthens Cramo's Modular Space business on the overall Nordic modular space market and is therefore expected to increase Cramo's latitude in exploring strategic alternatives for the Modular Space business. In addition, the transaction expands our business model and enables the development of new products and customer solutions."
Henrik Jonsson, Managing Director of Nalka Invest, said; "This is an excellent opportunity to combine NMG's operations with another premium company in the modular space market which is capable of taking the modular business to the next level. I'm convinced that the company has found a great new owner with Cramo who will continue to develop and grow the business together with professional employees at NMG."
Temporent rents out modular solutions with a fleet consisting of approximately 6,500 modules, serving primarily municipalities and large private companies. Nordic Modular Leasing provides modular units for longer term contracts and Flexator designs, manufactures and sells modular buildings based on standardised building systems.
The transaction is subject to merger control clearance from SCA (Swedish Competition Authority) and Cramo expects the acquisition to be closed during the end of 2018.