Cramo partners with Tuxera
By Joe Malone08 October 2018
Cramo has announced it has struck a new partnership with Finland-based software company Tuxera, in a bid to provide IoT insights and design data-driven construction environments.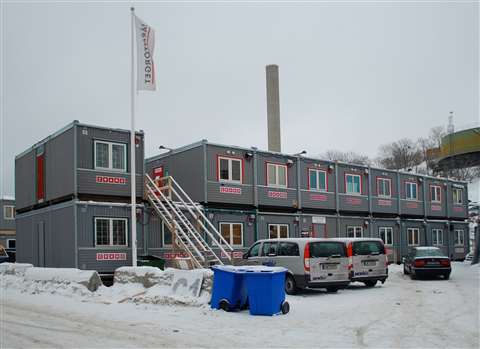 Cramo said the partnership would help to enable predictive maintenance, location tracking and algorithmic decision making on a day-to-day basis.
The project will focus on taking Cramo's fleet and digitalising it with IoT sensors and tracking technology provided by HitSeed. The data will then be collected using Tuxera's intelligent gateway and shown to the end-user in a simple mobile application interface.
Cramo said this would save time for the on-site engineers and make the process more efficient.
Tommi Kekkonen, project manager, Innovations and New Business Development, Cramo Group, said, "Together with Tuxera we are digitalising our hardware, bringing cost-efficient and time saving solutions as we continue to innovate within the industry."
Meanwhile, Markku Räsänen, COO of Tuxera, added, "We are glad to join Cramo on the journey of digitalization. To-date the construction industry is still trying to figure out, how to apply digital technologies to become more efficient and time-saving. Working together with Cramo, we are making this happen."