Finland-headquartered rental company Cramo has announced half-year revenues of €364.3 million, representing a year-on-year increase of 6.9%.
In local currencies, Cramo's revenues grew 10.3%. The half-year period reported ran from 1 January to 30 June.
Earnings before interest, taxes and amortization (EBITA) was €52.4 million for the company, a margin of 14.4%.
Cramo specialises in equipment rental and modular space, and the former segment saw an organic revenues growth of 7.8%, while its modular space segment saw growth of 15.7%.
During the six-month period, Cramo completed the acquisition of German construction site logistics company KBS Infra, while it also agreed to acquire Sweden-based NMG, a deal which is expected to close by the end of 2018.
Leif Gustafsson, CEO of Cramo, said, "The market environment has remained solid in both of our business divisions, being particularly favourable in the modular space business and in several Eastern and Central European countries in equipment rental.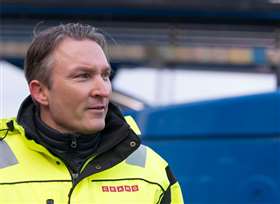 "The good first half year result for Equipment Rental division was again driven by the Scandinavia segment. Despite the gradual growth slowdown in the new residential construction market in the Stockholm area, sales increased by 9.3% in local currency in Sweden supported by large on-going industry construction projects."
Gustafsson added that Germany and Finland did not meet its targets, with modest sales performances impacting negatively on the company's overall results. He said actions would be taken moving forward.
The CEO added, "According to the current equipment rental market outlook, I expect stabilising growth for the second part of the year.
"However, the country-specific variances in the equipment rental market are large; slowing growth pace is anticipated for Sweden and Finland, offset by brisk growth in the Eastern European countries. The outlook for the modular space market remains positive."