Cramo sees half-year growth
By Joe Malone26 July 2017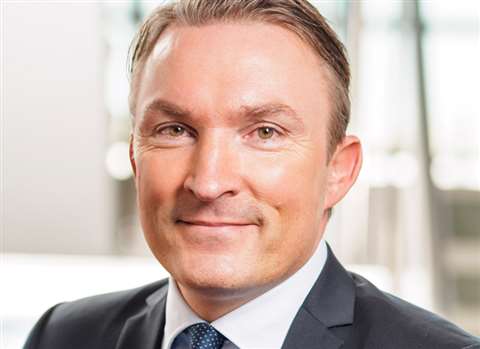 Finnish rental company Cramo has announced a 20% year-on-year increase in its comparable earnings before interest, taxes and amortization (EBITA) for the first half of 2017.
The company's comparable EBITA was €47.5 million, compared with €39.6 million in 2016. Cramo said significant events such as the acquisition of Just Pavillon in June, and the divestment of its equipment rental operations in Denmark to Loxam, aided its comparable EBITA increase.
Cramo's revenues were also up 1.9% year-on-year, to €340.9 million, compared with €334.5 million in 2016. In local currencies, the company's revenues grew 3.2%, said Cramo.
The company said its revenues growth came as a result of strong demand in equipment rental throughout all its markets. Its equipment rental sales increased 3.3% for the half-year period. Meanwhile, its modular space segment revenues dropped 5.2% – an area the company is aiming to grow, after announcing its Shape & Share strategy earlier this year.
Leif Gustafsson, Cramo CEO, said, "The market environment remained favourable in both of our business divisions and good performance in equipment rental continued.
"In the second quarter, sales grew in local currencies in equipment rental despite of negative impact of timing of Easter. In modular space, rental sales continued to increase compared to last year, however the growth was still below our expectations especially in Finland."
Gustafsson added that the company expected demand grow for the rest of the year both in equipment rental and modular space.
The company said it expected the Finnish, Danish and German markets to grow 2% this year, with the Norwegian and Latvian markets growing 6%. It added that the Lithuanian market should grow 1%, with the Estonian market growing 3%.