Crane Institute launches metric handbook
By Laura Hatton13 August 2014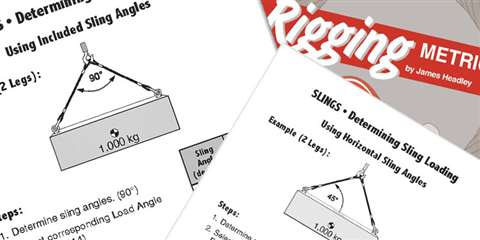 The Crane Institute of America has launched a handbook called Rigging Metric, a metric version of the US Imperial handbook, Rigging, by James Headley.
The handbook contains the latest information on wire rope, rigging hardware, and slings, including capacity tables and charts. It also covers how to calculate load weight, sling loading and proper load handling techniques.
Jim Headley, Crane Institute of America president, said, "For years, the handbook Rigging has been popular outside the United States for use in training. Customers in Canada, South America, Europe, Australia, and the Middle East have been asking for a metric version of the book."
The book can be ordered at Crane Institute's online store at www.craneinstitute.com