Crane refurbishment by Rusch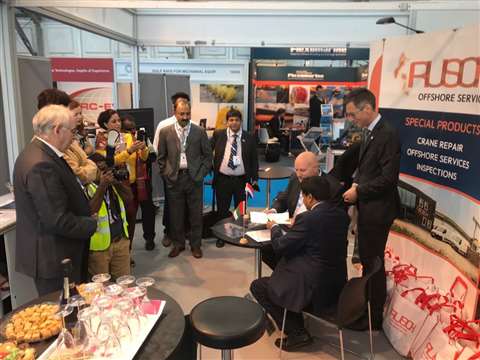 Rusch Crane Services Middle East (Rusch ME) has been awarded a contract for the refurbishment or replacement of 23 overhead cranes at DAS Island, Abu Dhabi, United Arab Emirates. DAS Island is a centre for exporting crude oil and liquefied natural gas and so all the cranes are all ATEX zone one-certified.
The overall contract was given by Abu Dhabi Gas Liquefaction Company (ADGAS) to Abu Dhabi-based Gulf Oil Gas (GOGAS) and Advanced Consulting and Marine Technology (ACMT) who, in turn, subcontracted all crane related work to Rusch ME.
According to Rusch ME, the multi-million-pound contract will last around 18 months. Work is starting in November 2017 with the first site visit for the engineering and work preparation. Rusch expects to start refurbishment of the cranes at the start of January 2018.
Rusch Crane Services Middle East (Rusch ME) is a division of Netherlands-headquartered crane and heavy machinery specialist Rusch BV. It was set up in September 2016 to facilitate the expansion of Rusch's established crane inspection, maintenance and repair services into the Middle East market.