Crane rental confidence survey 2017 call for entries
By Alex Dahm11 October 2016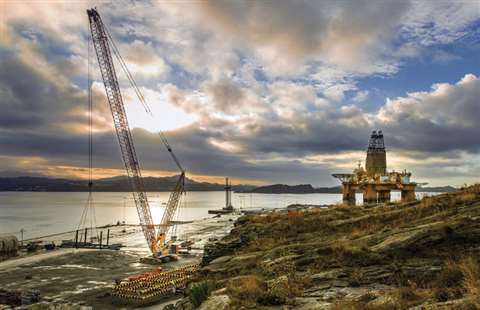 To help provide readers with a picture of the global crane rental market each year we put together a short questionnaire to survey people in the crane rental industry. Qualifying entries will be entered into a prize draw.
We collate and analyse the results anonymously, unless agreed otherwise, and publish the results in a story in the January issue of International Cranes and Specialized Transport magazine.
The survey is designed to present a picture of the global market as it stands and to indicate where it is heading in 2017. Some readers will have already received a request to complete the survey – please do so. It is quick and easy to fill in and the more complete entries we get will really help to build a more accurate picture of what we can expect in the coming year.
Please complete and return the short questionnaire by Wednesday 30 November 2016. Click here to complete the online survey.
If you have any questions please contact the editor Alex Dahm at: alex.dahm@khl.com or by telephone in the UK on: +44 1892 786206