Crane Tech named exclusive JMG dealer in U.S.
By Hannah Sundermeyer23 February 2023
Crane Tech Solutions has signed an exclusive distribution agreement with JMG Cranes, a worldwide manufacturer of 100 percent electric pick and carry and carry deck cranes.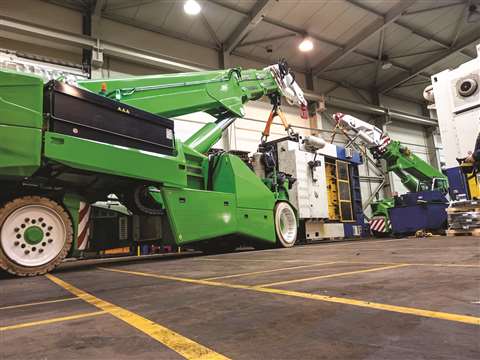 "We are thrilled to be partnering with JMG Cranes as their exclusive distributor in the USA," said Robert Kohler, vice president, Crane Tech Solutions. "The acceptance and use of all-electric cranes are growing rapidly, and we are excited to bring these products to the American market."
JMG Cranes has a reputation for quality and innovation, and the capacities of their electric pick and carry/carry deck cranes range from 880 pounds to 154,000 pounds. JMG designed their products to meet the needs of customers across a wide range of industries, from specialty rigging and moving, to mining and more, the company said.
"We are excited to be partnering with Crane Tech Solutions and to expand our presence in the United States," said Marco Torneri, area sales manager, JMG Cranes. "Their experience and expertise with European equipment in the American market make them the perfect partner to distribute and support our products in this important market.