CTE celebrates 15 years with IPAF
By Euan Youdale06 June 2017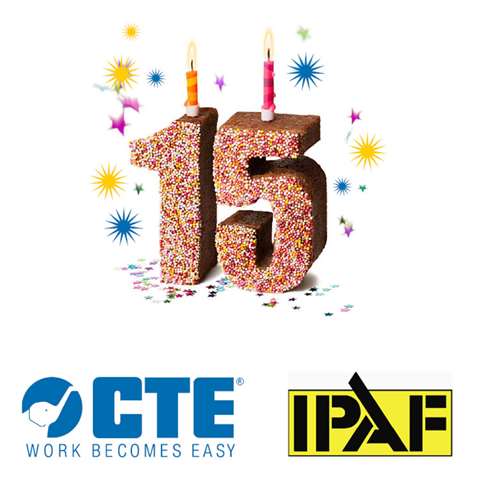 CTE is today (6 June) celebrating 15 years as a member of the International Powered Access Federation (IPAF).
The Italian manufacturer says it joined up with IPAF at a time when there was strong market growth and it was important that safety should grow at the same speed as the market and new product development.
"It was clear that safety would become important for the AWP sector. And so the design and sale of aerial platforms grew together with the spread of a safety culture, led by IPAF," said a CTE spokesperson.
The launch of the CTE-IPAF training centre was the first step and today through the which the company has trained more than 3,500 operators.
Tim Whiteman, CEO and managing director of IPAF, says, "We are delighted to have been able to count on the enthusiastic and professional support of CTE for the last 15 years – an association relies on its members for inspiration and support and we have received both from CTE during the last 15 years."