CTE launches sustainability project
By Leila Steed04 April 2022

Italian equipment manufacturer CTE has launched a new sustainability project that aims to reduce its impact on the environment.
Called the 'Green Innovation' initiative, the project will focus on developing new equipment models with low environmental impact and full-electric energy efficiency features".
It will also support and participate in green events, and will seek to ensure the company makes more sustainable choices - such as choosing suppliers that share the same vision, the same values and attention to the environment.
As part of the strategy CTE has also announced a partnership with electric vehicle specialist Green-G - Electric Vehicles, with which it is now developing a new electric truck mounted platform that aims to be the beginning of an entirely new equipment range. 
Marco Govoni, CTE Vice President Sales and Marketing Director, said, "CTE, in conjunction with the new Business Plan, has the honor and the obligation to offer not only its employees but also its customers cutting-edge and eco-sustainable solutions.
"This is why - among the various activities - the commitment to develop a new true 'full electric' proposal, which therefore includes not only the superstructure, but also a fully electric vehicle not exceeding 3.5 tons."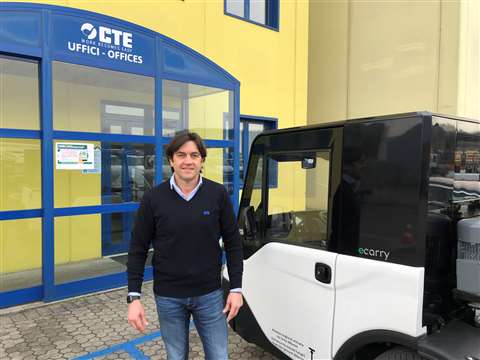 As part of the new strategy, CTE has appointed Roberto Faggin to lead the Green Innovation initiative. 
He will be responsible for defining the project's commercial plan, its presentation and promotion and for establishing commercial relationships with institutions, municipal companies and large rental companies.
Speaking of Roberto Faggin's appointment, Govoni said, "It is also a pleasure to welcome in the CTE Team a dedicated person completely immersed in this new project such as Roberto Faggin, who I am sure will give a great drive to spread not only the values, but also the spirit of innovation that has always been at the core our Company".