Cummins drives forward with four new engines
By Joe Malone11 April 2016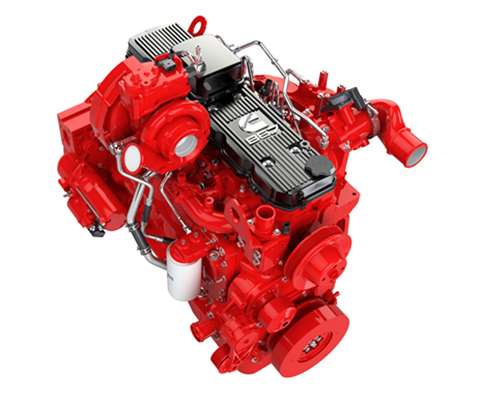 Engine manufacturer Cummins has unveiled its new F3.8, B4.5, B6.7 and L9 engines at Bauma, designed to meet EU stage V emissions regulations.
The new engines range from 75 to 321KW, and achieve major increases in power and torque by removing the exhaust gas recirculation (EGR) system, and using Cummins single module aftertreatment technology.
Chairman and CEO, Tom Linebarger, said "Cummins is raising the engine performance bar higher with our EGR-free approach for Stage V, and that leadership will continue to drive the equipment industry forward to meet the regulations in 2019 with simpler machine integration.
He added, "The engines we unveiled today have been designed from the outset to reduce Stage V cost of ownership to levels equivalent to that of engines meeting emissions regulations as far back as 10 years ago.
"This achievement is the result of product development inspired more than ever by the needs of our customers rather than by just meeting emissions regulations, however stringent they may be,"
Compared to Cummins' Stage IV and Tier 4 Final engines, power output for the new 3.8- to 9-liter engines for Stage V is increased by over 10% on average.
Meanwhile, the company has introduced its Connected Diagnostics technology at Bauma, meaning its equipment can now wirelessly connect the engine to Cummins for immediate diagnosis of an engine system fault alert and have valuable information delivered back to the customer within seconds.