Cummins releases new PowerDrive 8000 powertrain
By Julian Buckley17 December 2021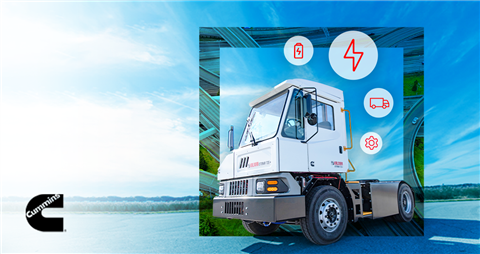 Cummins is to release its new PowerDrive 8000 for integration with a new terminal tractor application.
The electric powertrain will be delivered to Kalmar, which will begin field tests in 2022. Following successful tests, Cummins and Kalmar will offer the battery-electric terminal tractors around the world.
"In line with our commitment to having a comprehensive electric product portfolio, we're delighted to release our new Cummins-powered electric terminal tractor," said Gina Lopez, vice president Terminal Tractors, Kalmar. "We selected Cummins because of our longstanding cooperation in providing world-class drivetrain platforms, their global reach and their proven electric solution suitable to meet our needs."
Cummins has designed the PowerDrive 8000 to better meet the necessary duty cycle and power requirements for distribution and port environments.
The driveline can manage a series of vehicle configurations, supporting gross vehicle weights between 80,000 and 195,000 lb (36,000 and 88,000 kg).
The system features a compact, temperature-controlled battery pack which delivers up to 182 kWh. They will be equipped with DC fast-charging technology.
Terminal tractors are described as being ideal for electrification due to the duty cycle and operation in confined areas, which supports infrastructure planning.