Custom Equipment builds future workforces
By Leila Steed21 June 2019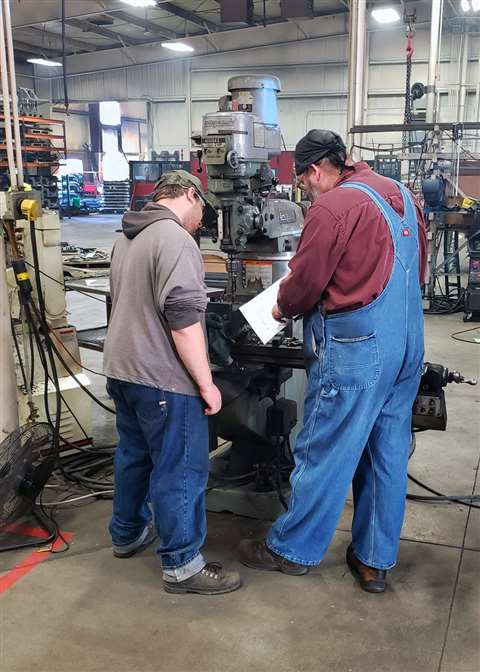 Access equipment manufacturer Custom Equipment has partnered with GPS Education Partners (GPSEd) in order to create future workforces.
The company said it will build industry talent pools and future workforces using a youth apprenticeship model designed by community-based nonprofit organisation GPSEd.
The apprenticeship model will match motivated student workers with promising technical careers and expose them to career pathways in the manufacturing industry.
It was launched in manufacturing almost 20 years ago and, according to Custom Equipment, has proven successful for hundreds of businesses in Wisconsin, US.
Terry Dolan, Custom Equipment president and CEO, said, "The manufacturing industry is facing a growing skills gap driven by an aging workforce, the rising employability gap, and youths who are just not aware of careers in the industry."
"Partnering with GPS Education Partners will help accelerate manufacturing careers among the young student population by providing a future workforce to help fill the industry's needs."
The programme will provide participating students with experience of different career pathways through rotations at the company's West Bend facility. Students will explore different work environments and business cultures, as well as take on different roles and responsibilities, all while earning their high school diploma.
The company said students would also have the opportunity to emerge as leaders by learning and demonstrating self-awareness, decision-making skills, self-management and teamwork, in both their apprenticeship placement and community projects.
Stephanie Borowski, GPS Education Partners CEO and president, said, "We've found the GPS work-based learning model to be successful and repeatable."
"This collaborative work will prepare America's youth for success in technical careers of the future and help rebuild the foundation of the middle class. We are excited to welcome Custom Equipment to the GPSEd family."