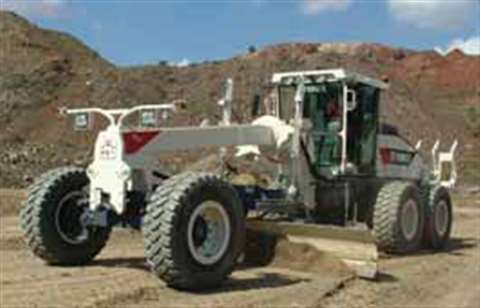 Opening this year's Terex European dealer conference in Spain, Robert Isaman, who became president of the Terex Construction Group in January this year, said it marked an important point in the development of the company.
"We're moving forward," said Mr Isaman. "We expanded rapidly through acquisitions, which provided us with a platform, and now we are moving from a holding company to an operating company."
Mr Isaman said Terex had reorganised into seven "geographical areas", each run by an area director. This, he added, would push decision making further down the organisation ensuring a quick response.
These initiatives, said Mr Isaman, will begin rolling out early next year.
There will also be improved access to better training facilities for new and existing distributors, he added. Terex's newly opened UK Centre of Excellence is key to that programme, while more regional centres are "in the pipeline".
Terex's restructured engineering division will focus on designing "worldwide products" modified for local needs. "This would provide more competitive products by making them in the most efficient locations," said Brian Heathcote, Terex's new vice president of engineering.
In China, for example, said Heinz Dickens, the new area director for North Asia, Terex is "just now" starting to manufacture and ship the 6 tonne TC60 mini excavator from its Sanhe facility – just East of Beijing. It is also "currently studying the feasibility" of manufacturing its TC75 and TC125, with a provisional starting time of the second quarter of 2008, added Mr Dickens.
Mr Heathcote added that Terex is also simplifying its range of machines by making components and features common across its range.
This will be coupled to developing technical solutions to aid safety, security against theft, machine utilisation management, preventative maintenance, serviceability, refurbishment and upgrades, he added.