Dana to buy Oerlikon Drive Systems
US-based manufacturer Dana has signed an agreement to purchase the Drive Systems segment of Oerlikon, a manufacturer of high-precision gears, planetary hub drives and products that support vehicle electrification, based in Switzerland.
Committed financing has been arranged to complete the transaction, which is worth CHF600 million (US$607 million).
Jim Kamsickas, president and CEO of Dana, said, "A great fit culturally, this investment will deliver significant long-term value by accelerating our commitment to vehicle electrification and strengthening the technology portfolio for each of our end markets, while further expanding and balancing the manufacturing presence of our off-highway business in key geographical markets."
It was said that the deal would provide Dana great scope to drive profitable growth because it extends the company's technology portfolio, provides products, controls and software that support vehicle electrification in each of Dana's end markets, and it enhances the company's global manufacturing presence, in particular bringing Dana closer to customers in key growth markets such as China and India. The acquisition also adds five R&D (research and development) facilities to Dana's network of technology centres.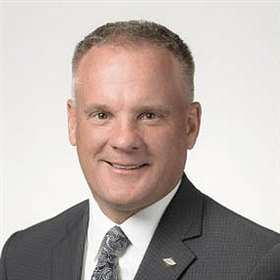 Kamsickas said,"This transaction is a game changer, as it positions Dana as the only full e-Propulsion design, engineering, and manufacturing systems supplier."
Oerlikon Drive Systems generated revenue of CHF730 (US$738.6 million) in 2017 and the company employs approximately 5,900 people. It operates ten manufacturing and engineering facilities in China, India, Italy, the UK and the US, with two additional facilities under construction in China.
Subject to regulatory approvals, the acquisition is expected to close towards the end of 2018 or early in 2019.
Dana's second quarter results
In its financial results for the second quarter of 2018, Dana has reported a US$214 million increase in sales to US$2.1 billion, representing growth of 12% over the past year. This was attributed mainly to higher demand across the company's three end markets, conversion of its sales backlog, and favourable foreign currency translation.
Adjusted EBITDA (earnings before interest, taxes, depreciation and amortization) came to US$246 million – an increase of US$29 million compared to 2017.
Kamsickas said, "Dana continued our sales growth trajectory with 12% higher revenue compared with last year as we continue to grow organically, benefiting from higher end-market demand and winning new business."
In light of these positive results and the agreement to acquire Oerlikon, Dana has affirmed its 2018 guidance ranges, saying that sales for this year are expected to be at the high end of its guidance range.