Danfoss works to enable autonomy for all OEM types and sizes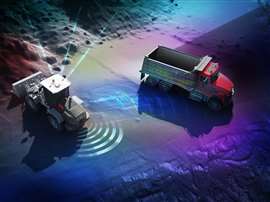 Autonomy is still unknown territory in many off-road equipment applications. One estimate put the global market share in construction equipment at less than 1%, although that number is expected to grow exponentially over the next decade.
"It's still relatively early in terms of the overall adoption," said Peter Bleday, head of the autonomy business unit at Danfoss Power Solutions. "When we look at the off-highway industry as a whole – construction, agriculture, mining, material handling – what we are seeing is that certain industries like mining and material handling are really way ahead."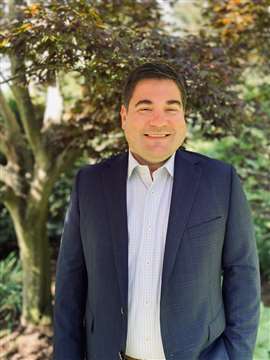 Despite a "huge desire" to move faster in sectors such as agriculture and construction, there are technical and commercial challenges to doing so. "One of the struggles in the construction industry specifically is there are just a lot of 'utility vehicles.' Think of all the tasks that an excavator or wheel loader or skid steer may do," Bleday said.
For example, a skid steer often performs multiple tasks as part of its day-to-day use on construction sites, landscaping projects or farming operations. "The tasks are extremely numerous and they're not necessarily constant and repeatable," Bleday noted, in comparison to those in many mining or material handling applications. "When you look at it holistically, it's hard."
Doing more with less
Yet, while it may be hard, the incentives to adopt autonomy are clearly there, centered largely around labor – or the lack thereof.
"That is really what's been a struggle in a lot of these industries. They either cannot find people or, if they can, there's not a lot of experienced people," Bleday said. "And this is much more complex machinery than there was 20, 30, 40 years ago."
Autonomy can make those workers who are available that much more productive. For example, Bleday cited a harvester who would ideally have three machines running in a field but can only find one operator. "How do we get that one person to run those three machines? Or if they can find three people, how do we make those three people perform like six people and make them more productive?
"It's about how we maximize the productivity, precision and safety of the people in the workforce today," he continued. "When you think autonomy, you should really think about precision agriculture, increased productivity of vehicles or even moving the experience from the person onto the vehicle and assisting an inexperienced operator. There are a lot of different value cases around it."
And while much of the attention on autonomy has been placed on automotive applications, "the complexity of the environment and the speeds that the vehicles operate at actually make the technology more reasonable to apply to the off-highway space," Bleday said.
"You're already seeing it in mining, you're seeing it in material handling. I think you'll see the off-highway space come along much quicker than you might see on-highway."
Aiding small and mid-size OEMs
Bleday came to Danfoss in October 2019 as an innovation specialist at the Danfoss Innovation Accelerator in Cambridge, Mass. In October 2020, he took on responsibility to grow the new PLUS+1 Autonomy business as head of autonomous vehicles and has been moving the business unit forward ever since.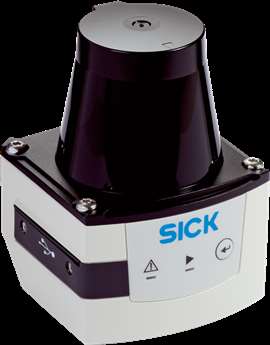 He says the move is a "natural progression" for the company. "While Danfoss is typically known for hydraulics, we do have a lot of capability around the control system and have for decades," Bleday pointed out. "We have a large electronics business that builds microcontrollers, human machine interfaces, joysticks, displays, as well as a lot of our control valves and technology. And we've really been one of the more highly used software platforms and operating systems for years and years. So, autonomy is just really the natural evolution of a lot of that.
"We've gone from pure hydraulics to pilot-controlled vehicles to electronically controlled vehicles, and now we're reaching the next step, which is autonomy. From a Danfoss perspective, we don't see this as something that's necessarily a wild tangent from our core business. It just kind of builds on top of the pyramid that we've already built on that strong base."
This includes developing tools that most any OEM can use to develop semi-autonomous and autonomous solutions. "While some of the larger OEMs have hired in large teams or made… acquisitions to bring in new technology, not every OEM can do that," Bleday said. Danfoss Autonomy offers a complete package of software, engineering services and hardware to enable small and mid-sized OEMs, as well as its system integrator and distribution partners, to move forward with semi-autonomous and fully autonomous equipment development.
As Bleday pointed out, the needs of off-highway equipment end users are largely the same, regardless of manufacturer size or brand. "When we look at… semi-autonomous or autonomous function, about 80% of the core needs are pretty generic from vehicle to vehicle. How do I localize myself? How do I navigate? How do I avoid obstacles? Things like that. So, we've built up a lot of software tools that are usable through our PLUS+1 Guide interface which an OEM PLUS+1 user can take and use today."
This includes PLUS+1 Autonomy, which Danfoss describes as an easily integrated modular software platform with preprogrammed and pretested function blocks that can save development time and facilitate rapid prototyping, which in turn can shorten the time to market.
Engineering and hardware
The software tools may be all some customers need, while others may require further guidance, particularly those embarking on their first autonomy project. This is where the Danfoss Autonomous Custom Engineering Services (ACES) team comes in.
The ACES team looks at how it can supplement an OEMs' engineering team in terms of project scope, hardware specs, software customization, implementation, etc. "That can be as much as us being on site with them working to make a vehicle autonomous or semi-autonomous; bringing the proof of concept vehicle and the development to our application development centers in Ames, Iowa, Nordborg, Denmark or Haiyan, China; or doing some of the initial work ourselves to make sure we can get the [proof of concept] vehicle to where they need it to be and bringing it back to them," Bleday explained.
The third part of the autonomy package is "what Danfoss has always done," said Bleday, which is providing advanced hardware and technology. "While my team focuses on the software and the services, we also have a fair amount of influence back into our hardware portfolio. Steer-by-wire through our e-steering portfolio, our electronics portfolio, higher power computing, remote controls – things like that are critical assets that any OEM is going to need, whether they're the large OEM with their own team, they're using our services or they're doing it themselves."
Another important aspect involves establishing strong third-party partnerships for those things Danfoss doesn't provide. "We've seen 20+ cases of autonomous vehicles that we've been able to work on or have some internal or external touchpoints, so we know that there's certain types of technology – like LiDAR, radar cameras, tele-operations – that are needed that Danfoss doesn't offer," Bleday said. "We've really focused on trying to go out and find the best that do to be able to integrate them in our platform so they're as off the shelf as we can make them."
Step-by-step approach
Because autonomy means different things to different people, the first step for Bleday and his team is to understand what the customers' needs really are and the tasks they actually need to automate. "[It's] also understanding what their vehicle is today and how 'autonomous ready' it is. Then we'll work with the OEM from there."
In determining how best to proceed, the Autonomy team takes a holistic approach, in which the vehicle's tasks drive autonomy rather than the other way around. "When my team and I think about autonomous vehicles, we don't think about it as automating the vehicle, and we don't think about it as driverless either. We try and list out all the tasks that any one vehicle might do," Bleday said. "Once you… start to get to that list of total tasks, the vehicle will start to look more and more autonomous, or maybe become driverless."
Once the level of autonomy required has been identified, the team builds a proposal around the initial proof of concept vehicle "to make sure that we're all on the same page about time, length and cost," Bleday said. "From there, we start our statement of work process and we start to work with [the OEM] and understand how to get the most out of it.
"Sometimes the proof of concept is driving almost immediately toward production afterwards for the OEM, and other times, that proof of concept is something that they want to run on a test track with their marketing teams to make sure they're moving in the right direction of what their customers need."
The end result doesn't necessarily mean a driverless solution. "A lot of people imagine cabless vehicles or cabless tractors… and honestly, I don't think the cab is going away anytime soon. I think that's going to be a consistent thing," Bleday predicted. That's why it's important to establish the value proposition early on in the process. "Is it an operator in the cab? Is it an operator monitoring the field while one or two or three vehicles do the task? What's really the focus and what drives the most value – again, around making the operator more precise, more productive and safer."
Danfoss provides virtual demonstrators that allow potential customers to virtually experience the company's capabilities. "We've been adding new applications to it to show what we offer and then also what we don't offer, because… again, everyone has a different idea of autonomy," said Bleday. "Sometimes the cabless tractor running around with nobody within 1,000 miles is what people dream of, and that might be something we can't do today. It helps to make sure that expectations are good coming into it in the engagement with the OEM."
The objective is to ensure the company can deliver tools and services that meet customer expectations and help ensure the path to autonomy or semi-autonomy is as seamless as possible.
"The amount of effort and research we're putting in is to make sure we can keep [small to mid-size OEMs] as close to cutting edge as we can," Bleday said. "But also – because we have those constant touchpoints with multiple different types of customers, either on the services side or the customers who use the [PLUS+1] Guide and library blocks – we're really able to understand what their needs are and make sure that we're building our own roadmap to be what they need in the future, as well as today."