Deal unlocks modular construction in emerging markets
By Catrin Jones12 January 2023
PHP Ventures and Modulex, a UK-based manufacturer of 3D volumetric steel modular buildings, have announced a plan to combine a deal that will enhance the company's ability to construct healthcare, residential, office, and more structures in emerging markets where time and costs are in short supply.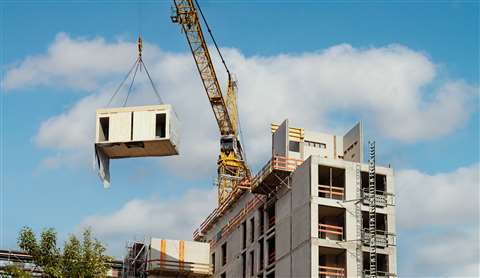 Modulex offers advanced 3D volumetric steel modular buildings embedded with EmergingTech such as AI, Blockchain and IoT – Modular Buildings 2.0. Modular Building 2.0 is said to allow for fast optimised design in minutes, traceable quality assurance, live monitoring utilizing IoT, and certified carbon net zero buildings. 
The application of Modulex's technology is additionally said to shorten design and construction time, providing high-quality construction, lowering costs, and meeting building standards. 
Suchit Punnose, CEO and Founder of Modulex, stated, "We are pleased to have the support of top-tier investors and access to the US capital markets following the closing of this proposed transaction, which we believe will further strengthen Modulex and will allow us to continue our global rollout of MegaFactories across high growth markets with a diversified order pipeline from marquee investors."
Punnose continued, "We have both a solid foundation and a clear roadmap to expand our model. This transaction will propel us to take our British offsite steel modular building technology global to cater to rising demand in growth markets such as India and other BRICS and N11 nations and continue building our staff to further these efforts along."