Degree of improvement for students
The University of Wolverhampton, United Kingdom, has signed an agreement with the Institute of Demolition Engineers (IDE) to provide a new qualification in demolition management.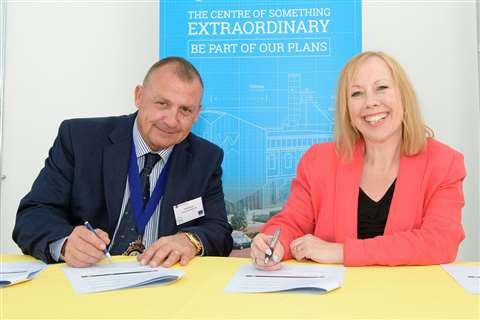 The Undergraduate Bachelor of Science (Honours) Degree will be partly delivered by the IDE to Foundation level and then topped up by the university.
Wolverhampton launched the first demolition management Master's degree in Europe last year. Accredited by the IDE, the course has been designed in conjunction with industry specialists and is being delivered by both academics and demolition sector experts.
This follows the signing of the Memorandum of Understanding (MOU) between the University of Wolverhampton and the IDE, providing significant opportunities for students and existing practitioners. The IDE has been involved in the development and delivery of the new degree, which will provide a pathway for people interested in working in the industry.
The new qualification was announced at the Enviromental Technologies and Resource Efficiency Support Service (EnTRESS) "This is Demolition" event held at the university's Springfield Campus recently. It event brought together academics, industry and practitioners from the demolition industry as well as businesses and employers to share ideas and consider knowledge transfer to feed into the degree curriculum.
"Today has been a long time in the making and it's very exciting. I feel very privileged to be at the helm of the IDE while signing the official document today," said the insititute's president, David Darsey.
"This is a huge milestone for the industry and, having started at the bottom of the ladder it's very encouraging to see how things are progressing in the construction sector. This new degree will provide a vital stepping-stone to encourage people to join the demolition industry whilst also offering them pathways to progression."
Jackie Dunne, deputy vice-chancellor at the University, added: "This important partnership with the IDE will ensure that there is a ladder of education for young people which links back to the construction industry."
Anyone interested in studying demolition at the university should register for its next open day, which takes place on August 18.