Deltadeck bought by Pop Up Products
By Thomas Allen04 July 2019
UK-based scaffolding specialist Turner Access has signed an agreement that will see Pop Up Products take over its Deltadeck business.
As a result, the Deltadeck will now be available through Pop Up Products, which specialises in aluminium access equipment and low-level powered access.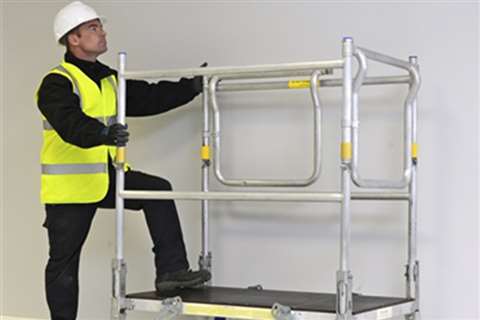 This coincides with Turner Access' wider strategic decision to scale down its manufacture and supply of aluminium tower and low-level access ranges, with the intention to cease manufacture later this year. This includes the OCTO and BETA Aluminium Towers, BetaGuard, Alphastep, Sigmadeck and Omegadeck. In addition to winding down aluminium manufacturing, Turner Access has closed its Training Centre and Aluminium Tower Rental Division.
Turner Access will instead be focusing its energy on growing its Contract Scaffolding operation and Steel System Scaffolding Sales. The Contract Scaffolding business has seen significant growth over the last 18 months, and an additional £2 million has been invested since the start of the 2019/2020 budget year to support its continued expansion.
Turner Access Managing Director, Knud Højland Pedersen, said, "This new direction signals an exciting new chapter for Turner Access as we grow Contracts and Turner OCTO sales, and provides us an opportunity to focus on this as the core of our business moving forward."