Demand for battery pack tech increases
By Andy Brown04 April 2023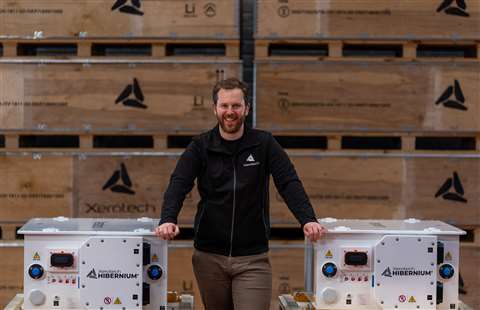 Advanced battery systems for non-road mobile machinery applications company Xerotech plans to hire over 100 new employees to meet the growing demand for its configurable battery pack technology.
The company, based in Ireland, produces high-performance battery solutions for a wide range of applications, from mining and construction equipment to marine and aviation vehicles.
Irish Taoiseach, the head of the Irish government, Leo Varadkar, commented that, "Xerotech is one of the most innovative and interesting Irish companies I have engaged with. Batteries are going to be a big part of our post-fossil fuels future and it's extra-ordinary how advanced these technologies now are. It's great that it's happening in the West of Ireland."
The new roles include various technical and support roles, including engineering, production, sales and marketing, research and development, quality assurance, machine build and design, supply chain, and testing. The company is looking to fill all positions before the end of next year.
"We are excited to be expanding our team as we continue to develop new and innovative solutions for our customers," said Dr. Barry Flannery, CEO of Xerotech. "Our battery systems are helping to drive the transition to a cleaner, more sustainable future, and we are looking for talented and passionate individuals to join us in this mission."